A few days ago Becky asked for an inventory of who is here and who is not. At the time, Apple Pony was still here, even though we'd thought he had been sold, and I think that was confusing (he'd had a couple weeks board still paid, which is why he'd still been here.) Of course, since then y'all know that the sale fell through, and that he left this past weekend to go back to his Whidbey Island home.

So who does that leave us?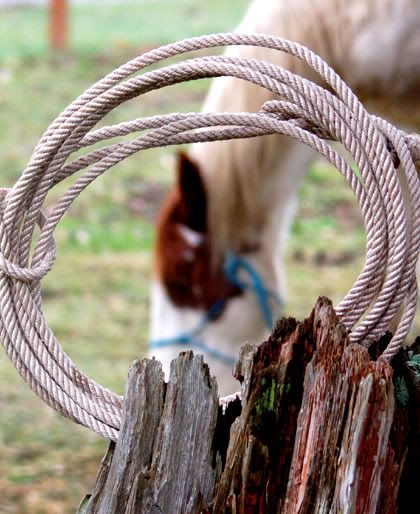 Sky Bar has someone on pins and needles, waiting for the BLM to get the paperwork and okay him moving to their home. A lovely couple who spotted his photo back in September and came to see him during National Wild Horse Adoption Day. They'd recently had their pinto gelding put down, though, and were afraid it was too soon. So they left, adoption application in hand, to give it some thought.

In the meantime, my neighbor decided she may like to adopt Sky Bar, filled out the application, was approved, and then realized the county expected her to get a building permit, even for a simple little 3 sided, 12x12 loafing shed. With the house up for sale, spending the extra money wasn't in the budget, so a couple weeks ago she told me that no, she couldn't take him after all.

Same day, I get the phone call from couple number one. Is he still here? They've decided they'd like to adopt. They spent a half hour with him here today, barely able to contain their enthusiasm, desperately waiting for the phone call letting them know Sky Bar is theirs.

So Sky Bar is here...for now. We're hoping to hear from the BLM this week saying the care agreement has been received and that they're good to go.

Also in the barn are Sandy and Steve Holt!, along with the beautiful Wadatika. So four horses...and soon to be down to three. What a comfortable number to be at! Horse keeping in winter, here in WETern Washington is less than enjoyable, so the fewer I have out there, the happier I get!