I lay there in bed, listening to the rain spilling out of the gutters once again, despite City Boy having cleaned them earlier in the day. The rain is relentless. But it wasn't the only reason for no sleep. I was still trying to decide which photo to use for the EPN photo of the day. Our word? Action.
Now, normally this is a word I have absolutely no problem with, but yesterday seemed to be nothing but trouble. The pasture is wet and soupy. The only horse who wants to get remotely active out there is Apple Pony, but this was his last day with us. His owner (former and still current, I might add) was coming at 10:30 to pick him up. No sense sending him into the mud pit where, with my luck, he'd undoubtedly slip and hurt himself just prior to loading.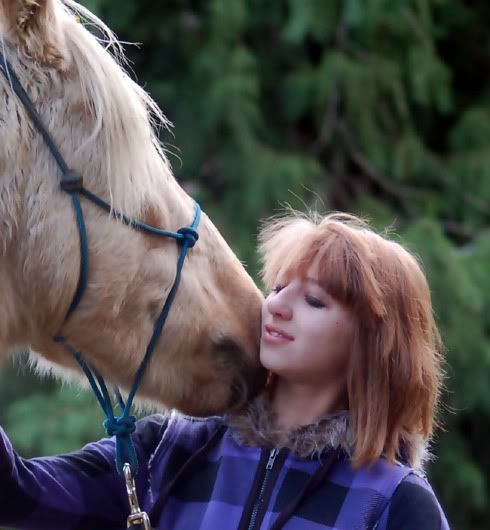 Instead of action, I asked Darling if she'd like to come out and have her picture take with him one more time before he left. A few dozen photos later, the sweet palomino was loaded into his trailer and heading back home. (For those who are curious, his potential buyer was unable to take him in the end, so he is still for sale.)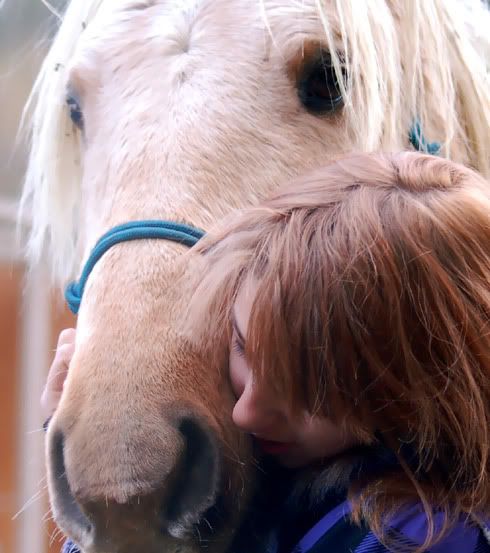 Still on the hunt for my action shot, I drove through the rain to Curt's where I found one of his two year olds in the arena. No problem motivating the boy into submitting an action shot or two, as he sprinted in quarter horse fashion from one end of the arena to the next. But with low light, everything turned out either grainy or super blurry. Had these photos been taken on 'Blur' or 'Abstract' days, they'd have been perfect! But it wasn't what I was looking for.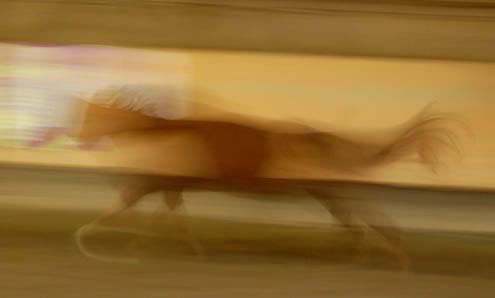 I had a couple of shots on my monitor, and turned to Darling for her opinion. "The mane", was her matter of fact answer, not bothering to take her eyes from her own computer screen. "I already looked."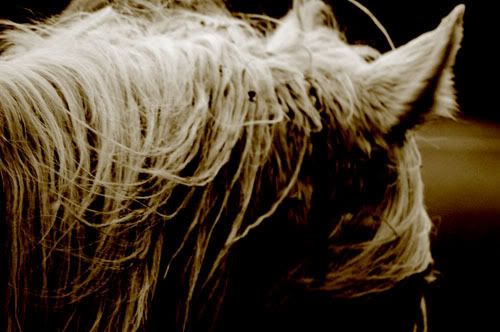 If it had been 'Mane' day, I'd agree. And yes, there was movement there that could be considered action. But still...I'd have to think on it.
And now here it is, just after six a.m., and I'm up, with two cups of hot chocolate downed. And have I come to a decision? No...no, I have not. But one thing that I've always said has sprung forth into my mind.
Nothing has taught me that like working with these mustangs. Because the more effort you put into them, the more you can't help but love them. And that love doesn't need to be a big flurry of movement to produce the result you're looking to achieve, which is the horse reaching for you, and communicating with you, and trusting in you.
A verb is an action word...so is love an action?
An easier assignment for me today was
Sunday Stills
, whose word was..."Horse"!