Oh, it was anything but dirty today! More like...prissy! Prissy in Pink. Sounds like a movie title.

I asked Darling to come out and be my model. She's slower to jump up and help the older she gets. But let's face it, there are always little things we mother's know to do to get what we want out of our little Farm Divas. And for Darling? It was the words:

"You can wear your rubber cow boots!"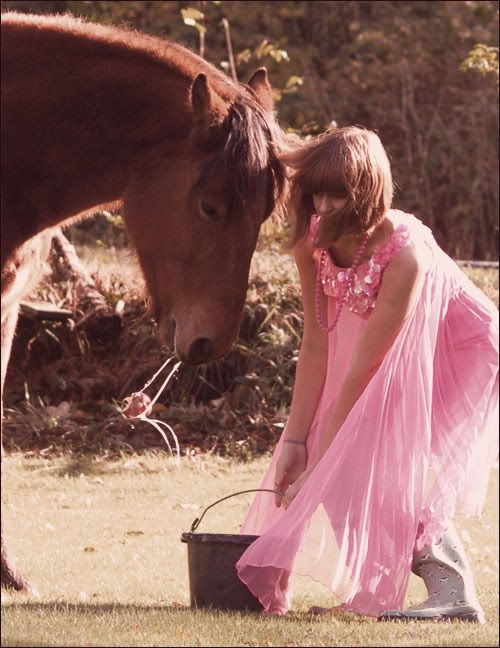 And for Sandy, of course, it was the promise of apples.
For those of you who are face book fans, time to sign up as a
fan of Mustang U
! As soon as we hit 250 fans, I'll be putting everyone's name into a hat (of the cowboy variety, naturally!) and draw one lucky winner to receive a set of greeting cards with photographs of the South Steens mustang that I took last winter. The South Steens HMA is being gathered this week and will be available for adoption in December!