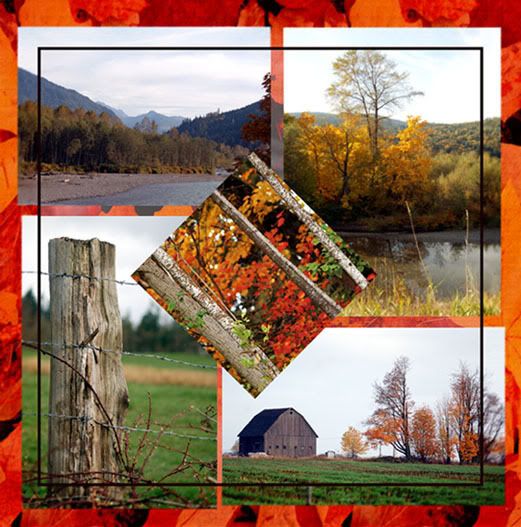 Maddening, I tell you!
I spent hours. No, really, seriously, truly.
Hours!
And there's no reason for it to have taken so long. I had the photos. I had an idea of what I wanted. I plunkered them all up onto my screen and began to work. But when I went to commit layers or save this or that...
Well, let's just say it was winter rather than autumn.
As in, the blasted thing froze.
And froze again.
And it is now nearly 1 am, hours past my bedtime.
But it's
done
.
I was going to do a pony one for Mustang U, but at this rate, I think it'll simpy have to wait until next week. I'm certainly not going to do it tonight. Or this morning, as the case happens to be.
I'd encourage those of you who are interested in Steve Holt! to read
the blog entry just south of this.
And now for the rest of the details, if you'd like to participate in
Monday Mosaics
, trot yourself right on over to
Mary's place
and sign up! It's great fun (when the blasted thing doesn't freeze on you!)
Okay, I'm off to bed before the sun rises and the critters begin crying for their breakfast.