The other night City Boy couldn't sleep. He was tossing and turning and keeping me awake. At 12:30, he strikes up a conversation.

"I was just wondering...how did Sears get their money when people in the 1800's ordered from their catalogs? There were no debit cards, so how did people pay? Did they pay before they ordered? Was money wired, do you think? Did they pay the postmaster upon deliver?"

"Seriously, City Boy? Do you know what time it is?"
"I was just wondering."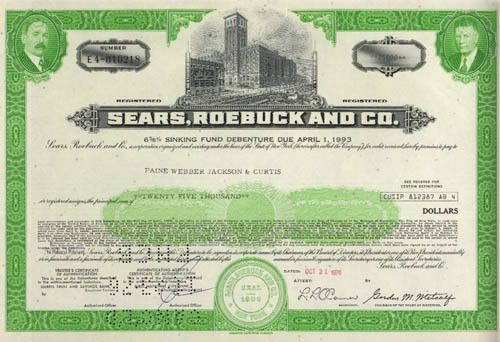 The next day, City Boy had all the facts he needed.
Sears was founded by a man (Richard Sears) who'd worked for the railroad
. He'd purchased a bunch of watches that had been unwanted by a local jeweler, and then sold them for a tidy profit. I listened as City Boy went on with the story, which to be honest was a bit more interesting now that it was daylight than the midnight ponderings had been. Of course I shan't bother you with the whole story...you can click the link and read it yourself a bit later. Or perhaps you can read it to your bed mate at midnight. But I will tell you that Sears' catalogs were not well loved by local merchants, who were struggling to compete with the first big box store and their mail order prices.
Today, those catalogs are online. We don't even need to pick up the phone and speak to a real person...just click the little box indicating which color and size we want, and presto!, You've got mail. Yep, good old Richard Sears helped change the way we do business in this world in ways he never imagined.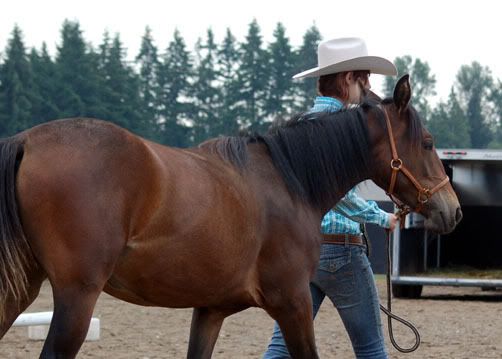 And that got me to thinking some midnight ponderings of my own. What if we had a virtual horse show? Nothing fancy...just some basics. It's winter, and who wants to give their horse a bath? Who wants to haul 20 miles in winter weather? Not me. I'd much prefer to go outside when it suits me, get a little video of some pattern work, and send it in to the judge ten minutes later. No frost bit fingers and icicles on the forelocks. Just saddle up, take a quick spin around the arena, then go inside and drink hot chocolate while the video uploads.
Of course, the more I pondered, the more doable this began to seem. And as luck would have it, Andrea posted a link on the mustang forum of someone already doing this very thing. Which means...I've got some inspiration! More fuel for the fire!
A fee would be paid, classes selected. Patterns would be given out and you'd need someone to help video your ride for you before submitting it. Everyone would have fun, horses would get worked, prizes would be won. Most importantly, funds would be raised to help support Mustang U's efforts to get sale authority horses into homes.
I can hardly wait to get started.