Warning. Graphic photos to follow. This blog post may not be suitable for all audiences. If you are easily offended by poor kitchen skills, this blog post is not for you.
You still here? Well, don't say I didn't warn you!
Today is Darling's birthday. Sweet Sixteen!
Oh, okay, sure. Get it out of the way. Sing the little song.
Alrighty then. Down to business. Today on
Sunday Stills
, the subject is Food. Perfect! I eat food. Often what I create in the kitchen does not resemble it. Still, I was bound and determined to combine this photo assignment with Darling's birthday party. And so a plan was hatched to bake a cake. Not just any cake. Darling and I have been watching Ace Of Cakes on the food network, and we were inspired! And inspiration, my friends, can lead to terrible things...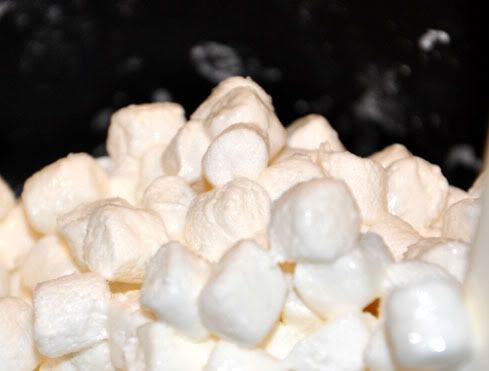 First, we found a recipe for making your own fondant. Sounded simple enough, and tasty, too! Melt some marshmallows, mix in powdered sugar, knead like bread, and there you have it. Fondant good enough to eat!
The recipe said you could make a batch of fondant in about 8 minutes. They lied. I made four batches, with four colors, and by recipe standards I ought to have been done well within the hour. It took me all day.


We began by melting the marshmallows along with a touch of water in a double boiler. Note to all you non-kitchen folks; double boilers don't allow the top pot to touch the water in the bottom pot. I thought the water was supposed to meet up with the bottom of the top pot, but was corrected by my know it all 23 year old son. So I dumped water out of the bottom pot and began melting marshmallows.


Once the marshmallows were a smooth consistency, I began adding powdered sugar to make it more dough like while they were still in the pan. The instructions left that little part out, so I'll save you the trouble of wondering, just in case you decide to make your own and attempt to pour your marshmallows out of the pan onto the counter and get them stuck to anything and everything within 10' of your kitchen. Like I did. Which could be why I needed to make another batch.


You're also going to want to grease up your counter before plunking your sticky, gooey mixture down onto it. Trust me. This stuff could be with you forever if you don't follow this step.