Wow. Just Wow. There were some really terrific offerings for this weekends naming contest. I really had to sit, ponder and think this through. Coming up with one winner for one photo would have been tough enough, but four? Yikes!

Here are your winners: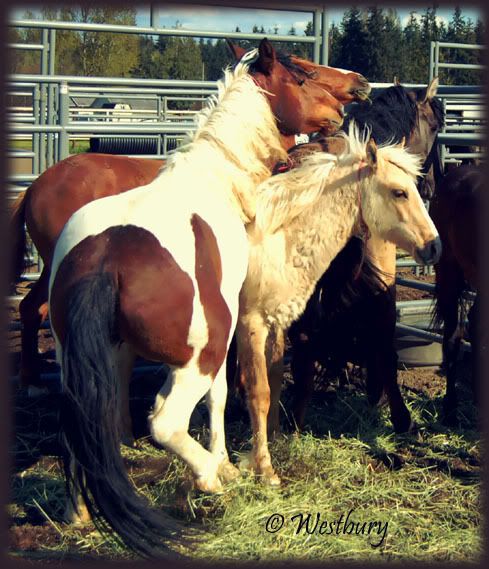 "Searching for a Safe Haven"
Andrea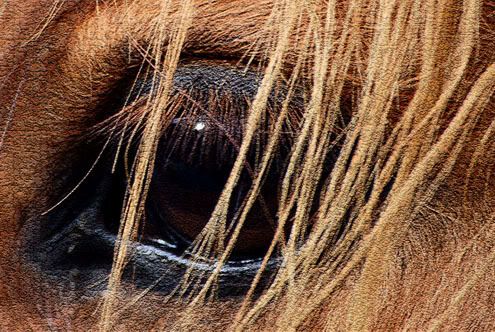 "Far Away Dream"
Jane Augustein
"Dust Devils"
Pony Girl
"Going Home"
JeniQ
Okay, your responsibility as a winner is this; in order to claim your prize you must email me. See over there in the right column? Between the little baby Hay Burner button and the blue Awards? It says 'Email Me'. Click it, and email your address to me so I can mail your photos.

And thank you all for joining in! It really was difficult to select the winners. But it was fun, eh? Lets do it again. I need people to write greeting cards for me. I'll come up with the design, you come up with the little ditty for the inside. Then you'll see it for sale somewhere, and you can point it out to all your friends and family, and say, "Hey, look! I wrote that!", and they'll say, "Really? Do you get paid to write little ditties for greeting cards?", and you'll answer "No, but the Desperate Horsewife uses the money to go out scouting trips to see the wild horses and bring them home and find adopters!" And they'll be so impressed. Or not. But we'll have fun doing it just the same!