Congratulations,
Black Feather Farm
, on your winning submission!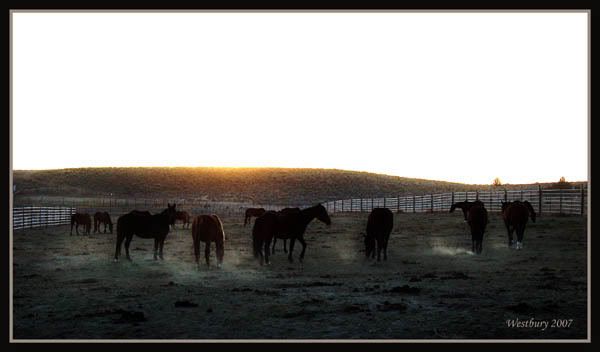 "Shadows Rising"
Pop me an email and I'll send out your photo!
Thanks to everyone who made a suggestion. As usual, it was a tough choice and I found my self struggling with all the wonderful entries. I'll undoubtedly have another to offer next week because my wee wittle brain cannot fathom coming up with enough clever titles for all the photos I take. Partnering with y'all seems like the best idea (at least for me!)
And just WHY do I need your help? Well, you see, I've discovered this fun little place where I can upload my work, and then it's available to friends like you, family members, and complete strangers to purchase online. It's called
Red Bubble
, and they'll make note cards, framed prints, and even posters (if my images are large enough when sent.) Total fun!
So far I've uploaded about a dozen photographs. This week some of my work has been featured in a couple different categories, such as
Wild West
and
Cowboy/Cowgirl Art!
If you're looking for some great western art and want to benefit wild horses at the same time, please consider making a purchase from
my page at Red Bubble
!