Over at
Sunday Stills
, they put the word out that they wanted to see summer. I must say that around these parts we wondered if we'd get one! June was so blasted wet...every day, all day, rain, rain, rain. But then? The clouds parted and the heavens sang. Seriously. Angels singing. Everyone heard it, I promise. Or maybe it was just the horses screaming for their hay. I dunno. But it did wake me up, and the sun has been shining all of July!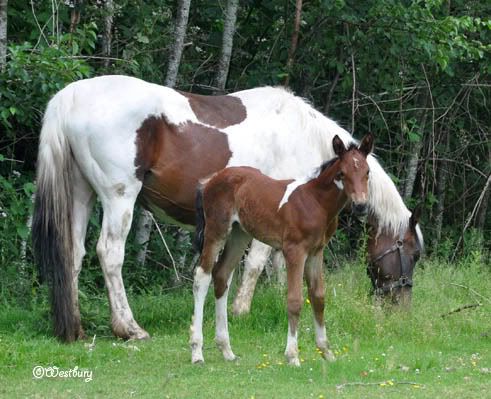 Of course, the main focus of my photographic attention so far has been the little spotted wonder trotting about in my paddocks. She's too cute for her own good. I can't get a single thing done around here, and I'm certain it's all her fault!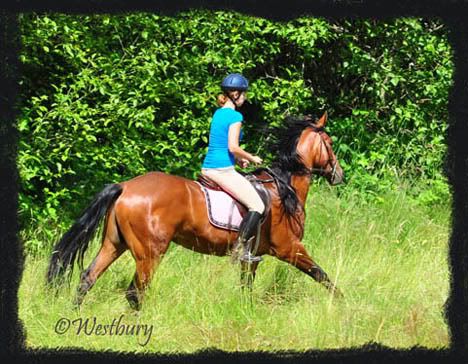 Darling is not so easily distracted, it would seem. All business, that girl. Get the job done. Spit shine the mustang, take him out for a romp in the grass.
Ahhh....look at the baby!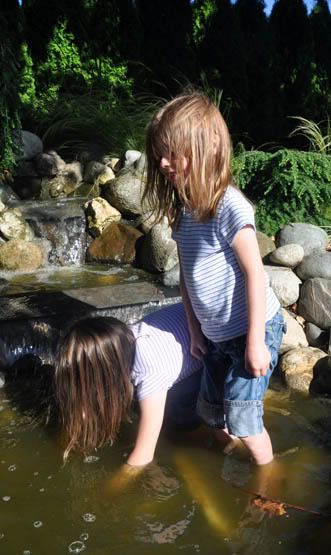 My folks came home from Alaska, so we went over for pizza. The Things were there. They do the same stuff in summer that they do in winter...which would be everything they're not supposed to do! Double Trouble Things. Thing One and Thing Two...
But really, who can be bothered by disobedient things jumping into ponds with their clothes on when there's a baby needing attention? Certainly not I.