It's been awhile since I've participated in
Sunday Stills
, but this one sounded like fun. Framed, they said, was the theme. I love framing!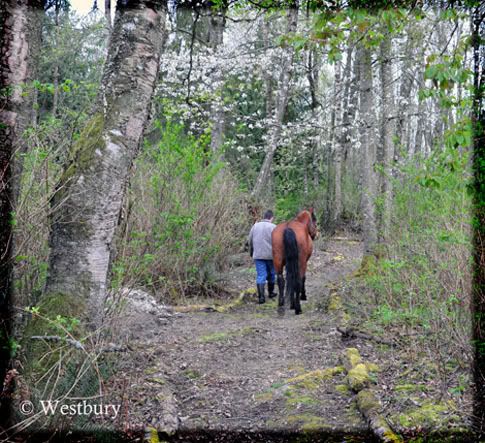 Framing is a way to bring your subject into focus. You can use natural framing, such as the trees here, to direct attention to a particular point of interest.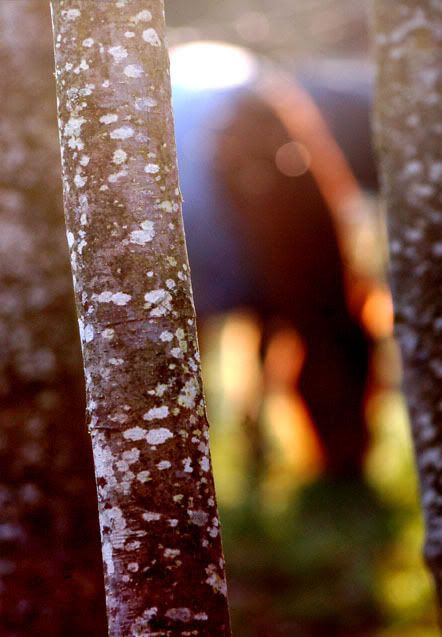 Despite Sandy being out of focus, I still like this one. The trees are interesting, but I see my pony. Perhaps a weak frame?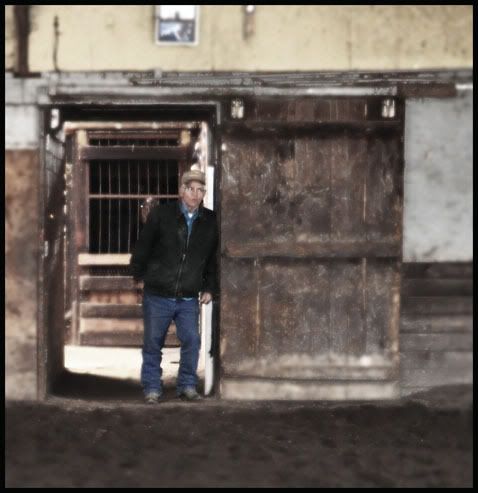 Curt, framed in a doorway.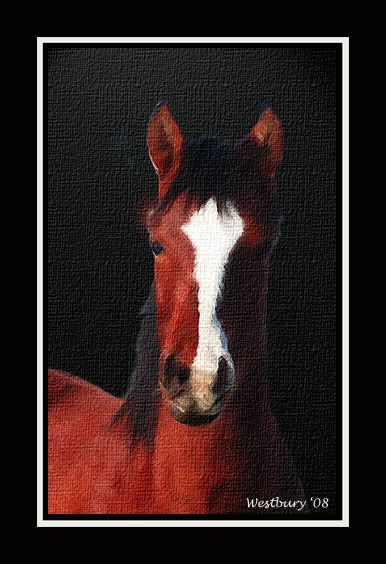 No? Not what they meant by framing???
Well, just the same, here's little Legacy, the colt I photographed while up on the South Steens a couple years ago. Do you recall? He's Honor's son. I just wanted to update anyone who may remember him; he was among those gathered last fall and offered up for adoption at the corrals in Burns. I was so excited to find out that my friends Maggie and Farrel had adopted him! They didn't even know it was him...Farrel had wondered if this was the same little bay I'd been talking about, but as soon as they posted his photograph, I knew him instantly. Honor's Legacy...barn name Gunner, is now living in a good home where I can go visit (next time I'm in Oregon) and give y'all updates as he grows up. Are you as excited about that as me? (Probably not!)