Or, more specifically, Darling in a dress...again. I wish I looked this good in a dress...let alone while riding a horse!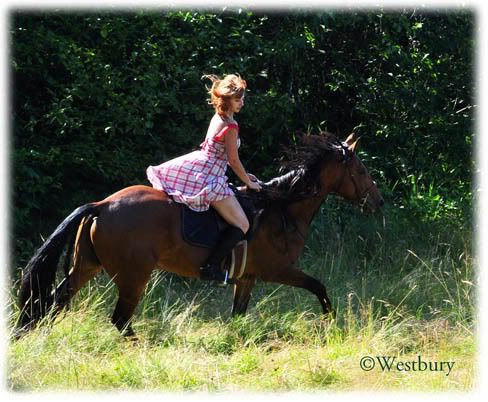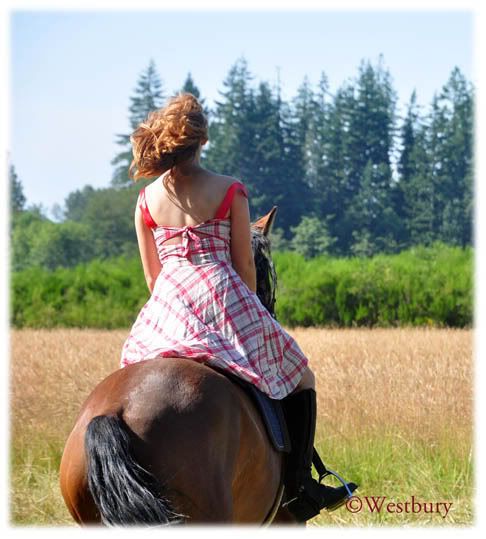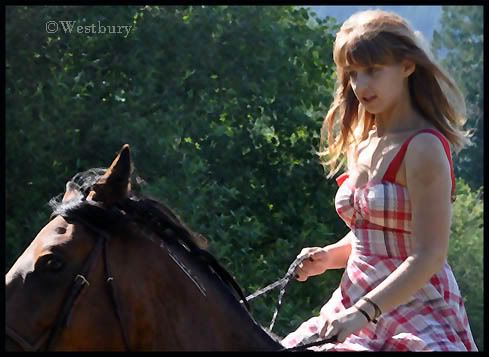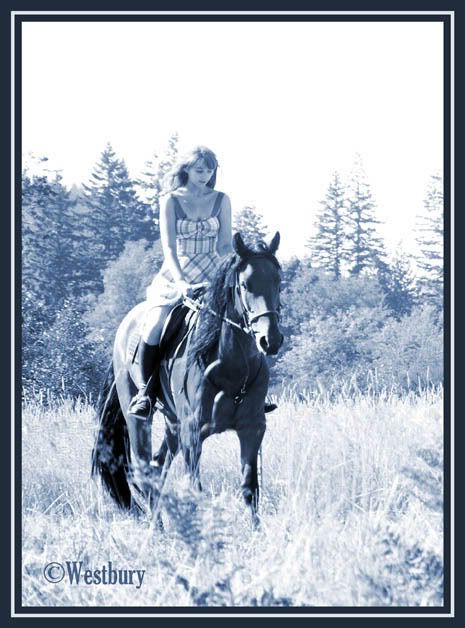 "I feel like a little girl, running away from home on one of my family's horses. A big Thoroughbred horse...because we own a farm and raise race horses..."
Hmmm...sounds like a Hallmark movie. But Darling? Let's change the TB to a mustang. Then again, we could have a mustang play the part of a TB...wouldn't that send a tremor through the racing world?