I'm nervous, for some odd reason. Or excited. I'm not certain which it is. Six more sleeps....in childhood terms. Less than a week before my friend Debbie & I are on the road to beautiful Harney County.

They told me to bring my rubber boots. Are you kidding? Seems the 'white mud' is melting and making a mess. But by next week the temps will be back up into the mid-50s during the day and that leaves me very hopeful.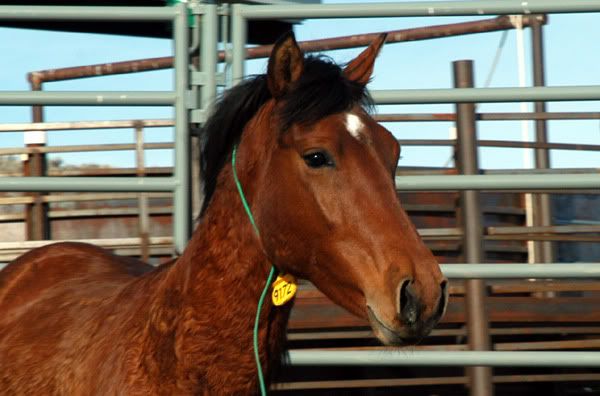 Whaddya think? Pretty good looking horse, wouldn't you say? Reminds me so much of Steve Holt! in the eye and expression. From his photos, he's got a similar way of moving as well. Three years old, 15 hands...yeah, I've got someone who's considering him. Told her to show me the money...(travel expenses for pick up, don'cha know!)

Another gal has also requested I start a mustang for her. She's recently sold her mare and has cash in hand for both transport and a couple months training. I hate to train this time of year, but it sure would be nice to make a little extra money, so I've got to say I'm sorely tempted... We'll see what happens!

Mighty windy in my little valley tonight...not the norm for us. Hope we retain power overnight!