As you know, the Olympics have been playing out up in Oh, Canada, Eh this past couple of weeks. What you may not have realized is that this is happening practically in my back yard. Since Sandy and I hadn't been out for a ride in over a week, we decided to see what kind of seating was available and perhaps take in a bit of snow boarding or skiing. Sandy really prefers ice dancing, but that was sold out.

Turns out we ought to have purchased our tickets a bit earlier as we had super nose bleed seating...

Sandy wants to know where this Flying Tomato he's heard so much about is?
Not even a zoomiezoomie lens on the camera could help, I'm afraid. We did get a good view of Squalicum Lake down in the valley, though. Too bad there were no Olympic events down there for us to see, eh?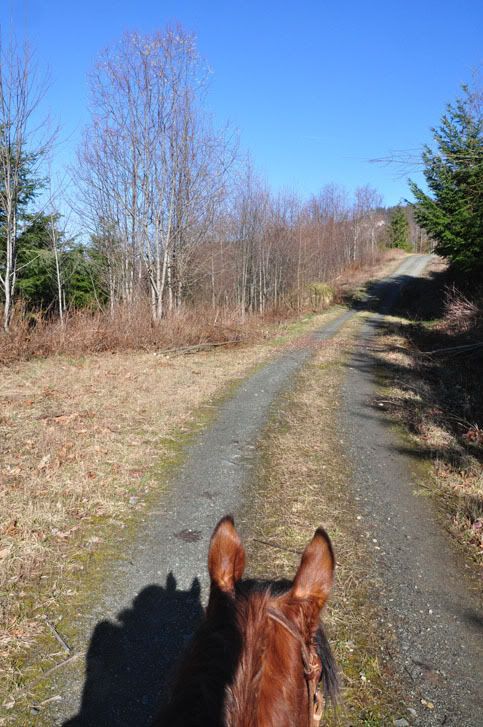 Sandy and I headed on down the road without any excitement. That is, until he noticed a blade of grass over at the edge of the road and made a mad dash to get it before it escaped. For a moment I thought we were going to be part of some new Olympic event called 'Fling your rider over the embankment as far and fast as you can while grabbing the green blade of grass gracefully between your teeth.'