The Wild Horse Corrals in Burns is kicking off the 2010 adoption season in
10 days!
They are hosting an event at the corrals called Color Fest. With nearly 1000 horses there, they've got a plethora of color simply begging to find homes. From pintos to appaloosas to duns and roans...you want it? They've got it!
And thanks to my good friends at Equiscience, I'm getting a free ride to the event! Hope a few of you can clear the weekend on your calendars and join me.
Meanwhile...back at the ranch...Tika and Sandy went to Equine A Rama in Snohomish County last weekend. Sandy, naturally, won friends right and left...as well as below the knees.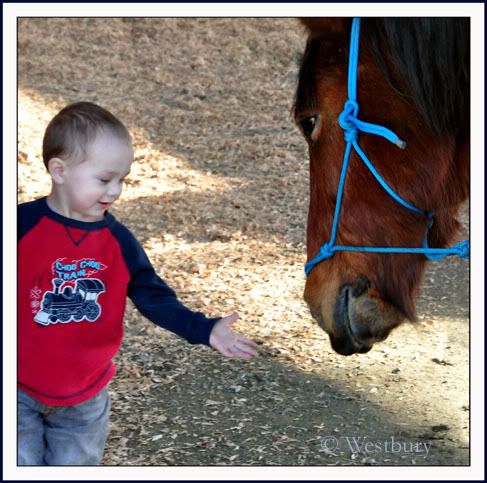 Mustang U attended the event in an effort to promote wild horse adoption and our efforts to find homes for 'older' horses and those in the Sale Authority program. Tika was brought along as an example of a horse who is often overlooked simply because of their age. She was on her best behavior, watching intently the crowd of children who stood ten feet away from her. Strollers were a bit of a concern, but she managed to keep it together. She even let MU secretary, Deb Prather, hold the lead while I wandered out of sight for a moment to grab the camera! Deb said she turned to look for me, but quiet talk and a little walking put her mind right back to where it needed to be. Hooray for Tika! I can breath easy knowing that she will adjust to life in captivity and not need to be with me till her dying days.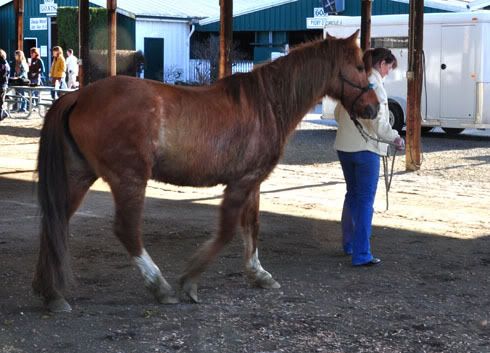 Of course, I can't leave you without this little video of Darling riding Buddy, one of Curt's cutters. We were there to get some video of a horse who's going to be placed up for sale, and Curt wanted a little of Buddy, too. So Darling got the job of cooling him out...but not until Curt had her go for a little ride!


"That was fun! Can I do it again?"