Seriously...there is no way you could come to the corrals and say, "I just can't find the right (color, size, shape, age...)" because they're all here! Young and old, black, white, black and white, brown eyes, blue eyes, brown and blue eyes. Dr. Suess would go crazy here!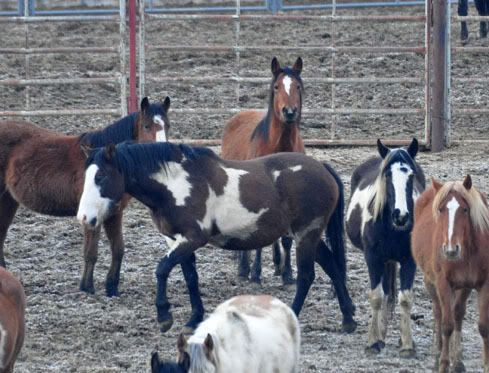 Probably my favorite, this four year old had
one blue and one brown eye.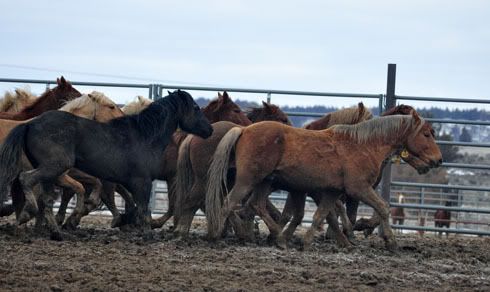 What color would you call him?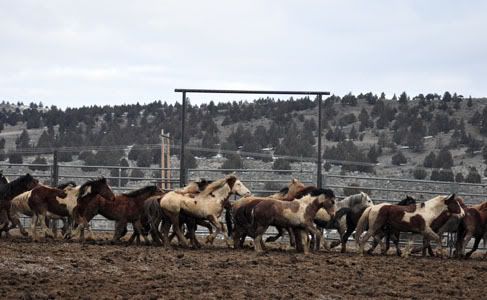 This group ran the fenceline nearly all day long.
Tomorrow is the adoption event. Debbie & I will be handing out more free grain to folks, courtesy of Equiscience, then after the adoption is over we'll be heading up to the Steens to see if we can spot any horses. Hope y'all are behaving yourselves out there!