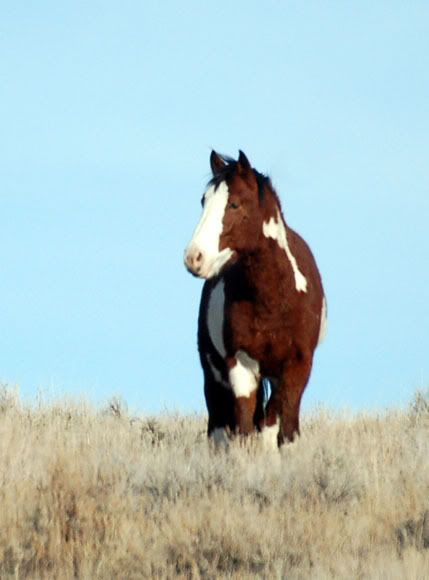 Dibs has been set free. Darling is mildly disturbed, worried and concerned for his future safety and health, not wanting to see starvation or broken bones that on occasion plague these beauties. But she will survive...and so will Dibs. I look forward to seeing him more often now, out there in his natural habitat.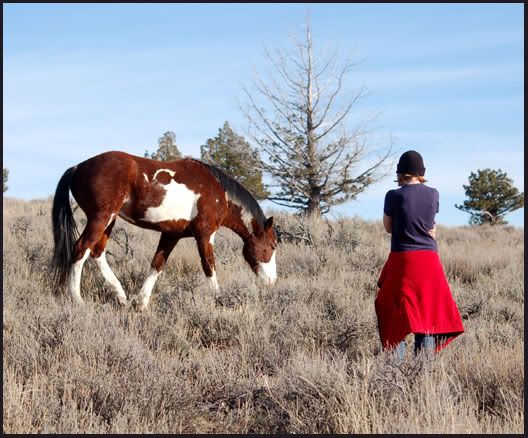 Not that one can blame the kid for her feelings. What an emotional high to come so close to a wild creature, and have him so totally relaxed in your presence. I hope that this is the first of many close encounters for Darling and Dibs. She won't be traveling with me this trip...school, you know...but City Boy has taken some vacation in July with the intention of visiting the herd, and perhaps she and I can swing down again in May over the three day weekend? Plenty of opportunities still exist to see the colt who was first to greet us on that ridge in the South Steens.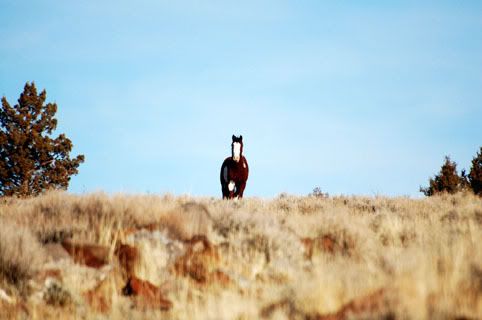 Can't you just see this as a Hallmark film? Only instead of Timmy and Lassie, it stars Darling and Dibs...