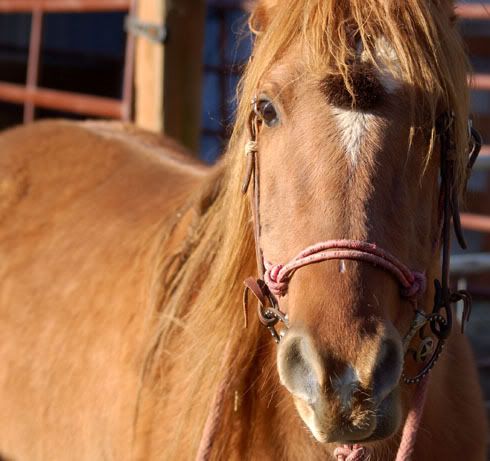 Trainers from around the northwest have braved the possibility of iced, snow covered highways and passes this weekend, traveling from their homes to the Wild Horse Corrals in Burns to pick up their new wild partner in hopes of competing, and possibly even winning, at the Northwest Extreme Mustang Makeover.
I was not one of them.
I had decided several months ago not to compete this year, but to look for other events, such as the Extreme Cowboy Race, to set my sights upon. I really wanted to get the horses here broke, and Darling was looking forward to a year on Steve Holt!'s back, learning new skills. When I train for an EMM event, it becomes all consuming and eats up time that would otherwise be spent helping Darling along. Not to mention it's bloody cold in the winter!
So here I sit, no EMM horse in my corrals, and now that I've realized there's no Extreme Cowboy Race to focus my sights on, well.... what's a Desperate Horsewife to do?
Not that there isn't plenty to do with simply riding Sandy and hauling Darling to lessons, mind you. I just need something to focus my competitive energy on.





Shall we see where this leads?