The
BLM Internet Adoption
will begin on January 16. Right now, the horses available are listed online for your viewing pleasure and consideration.
Among the horses available is a sweet little Kiger filly who you'd swear is Firecracker's daughter. Same color, same facial expression, just not quite the right age. At least, I think not. Firecracker would have been about 8 months pregnant when she aborted, so this filly wouldn't be quite old enough to be hers. I think I'd be in trouble if she were, as I may be tempted to adopt her!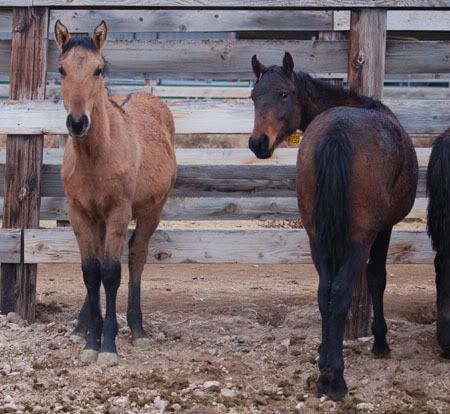 Another very striking individual who happens to have stolen my heart is this beautiful Kiger stallion. He's six years old and hasn't a speck of white. Darling captured this head shot while we were down there in November.
There are some pretty cute horses available, so go check them out! Once you ride a 'Stang, you'll never go back to domestic!