Darling and I head out tonight in hopes of getting some insight into how wild horse gathers in Oregon are conducted. We'll be meeting friends Andi Harmon, author of Oregon's Living Legends, and photographer John Wheland (find him on flickr!) when we get there. Hope you're looking forward to the new photographs and video as much as we are!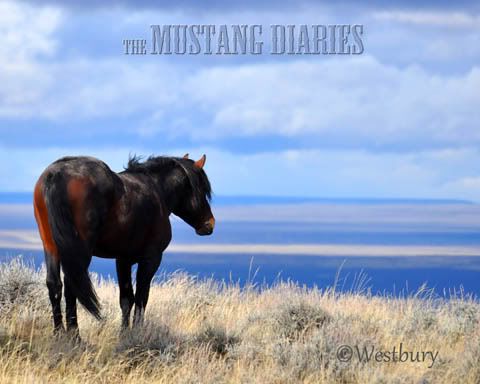 And speaking of photographs...the new
Mustang Diaries Calendar is ready to go on Cafe Press
! Great photos and memories of horses on the South Steens.
It's been a slow week with the horses at home. Yesterday I let Paisley climb in and out of the horse trailer; I put some grain in there and she was more than happy to beat mom to the feed trough and claim it for herself!
Tika's mane has been detangled...and of course was immediately tangled again the next morning.
Lefty is Lefty. Sweet and amiable and following you like a puppy. Until the hose is drug past at watering time, that is, when he bounces into the air much like he did when the big red rubber ball bounced off from him in the video. We need to get over that.
Darling and Steve Holt! seem to be in a holding pattern. School is sucking up too much time. Guess that means I've got a horse to ride, after all, eh?
Well, then...the camera battery is charging and I'm very nearly finished packing.
Hopefully
someone loaded photoshop back onto the laptop. Stay tuned for gather updates. We'll be up on the mountain bright and early, giving you a front row seat when the Warm Springs appaloosa mustangs come in!