Okay, sure. He's pretty. He's got a long, romantic mane. He's got eyes that speak to you. He's also 20 years old, so not exactly adoptable.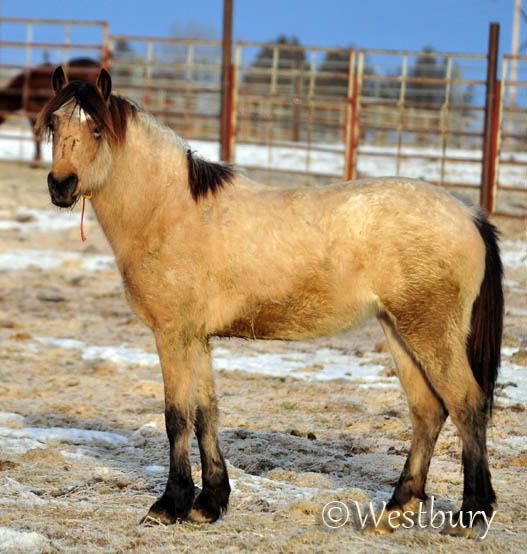 This filly is pretty, too. She has a romantic mop top and is a pretty buckskin color. At just two years of age, she, too, will have a hard time finding a home unless someone comes along and gives her a head start, getting her gentled and halter broke.

The old guy will be sent to Long Term Holding with a couple hundred other geldings, where he can live out his days on a ranch, getting fed year round rather than starving in the winter like he did when he was wild.

The filly, on the other hand, will travel back and forth from adoptions to short term holding facilities, and eventually be shipped back east where she can again be hauled back and forth for people to look at and possibly adopt. But probably not. And she will continue this cycle until she is six years old, at which point she'll be shipped to Long Term Holding.

So tell me, why are people so anxious to sponsor the old gelding? Why do they want to spend their money to ship him to a sanctuary, where his life will be no different than if he were at Long Term Holding?

Why do they turn up their nose at helping a youngster, who could have a shot at a home?

I don't get it.