"I love jumping...but I think I like cutting more," she said. "But Steve Holt! isn't a cutter..."
No, Steve Holt! is a lot of things, but a cutting horse he surely is not. No stop on that boy, not in the least. We ran into more than one wall those first few weeks of riding before he finally figured out that when I said 'whoa', I meant stop now, not to the rail and hang a right. Oh, sure, eventually he did catch on, but he's simply not built for dragging his tail in the dirt sort of stop needed when working a cow.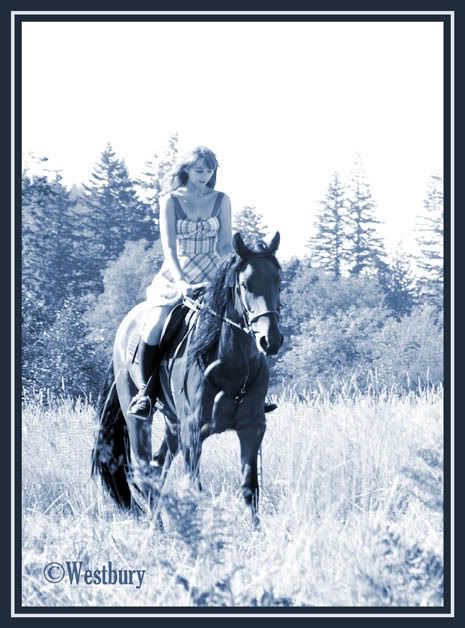 I told Darling she could take some time and think about it, that she didn't need to rush into anything. Hang onto Steve Holt! and ride a bit down at Curt's, and see what she really wanted to do. But the days, weeks, and even a couple of months have slipped by, and Darling has not ridden. She asked me to bring the western saddle home (it's been with Tika) so she could use that to ride, saying it was just too cold to get breeches on and sit in a little english saddle, but the motivation simply has not been there.
We talked about her working with Primera while she was here, but that wasn't sparking her interest. This summer, all she wanted to do was be the first to climb on, but now? No...it wasn't really a priority.

We discussed the possibility of finding a youngster at the corrals, a yearling or two year old that she could work with and eventually cut with, or maybe taking Whispr, the coming two year old great granddaughter of Dox (Curt's old stallion) that is with us right now. Both of those options seemed like what was looming in the future. But then...

Last night after coming in from doing chores, Darling said to me, "I think I want to sell Steve Holt!...but I don't want to get another one. Not right now. If I want to ride, I can always go down to Curt's and ride."

I know...I ought to have warned you to sit down before reading this...