South Steens HMA



Caution...picture overload!
(That's what you wanted, wasn't it?)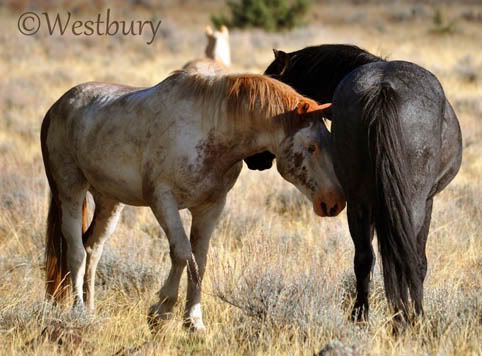 Blue and One Ear check each other out.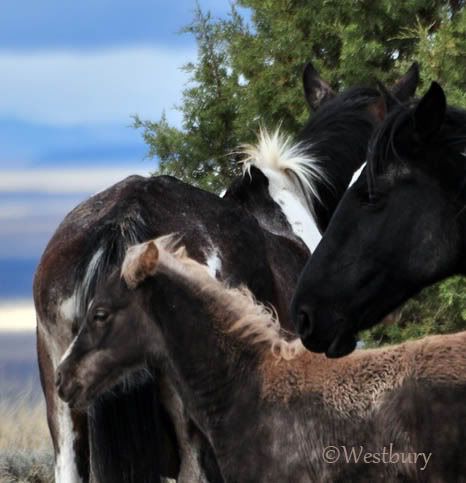 Jingles, an extremely thin mare, and her colt, Juniper. Say a prayer for this pair, folks, for as thin as she is, it'll be a hard winter to survive.
Juniper and another South Steens colt bonding.
Buckskin mare with a GA branded on her hip. This indicates she's been given the PZP hormone that prevents conception. Sad part is, it doesn't stop her cycles, which means she'll have stallions battling over her all winter long. In fact, she's got three that follow her everywhere.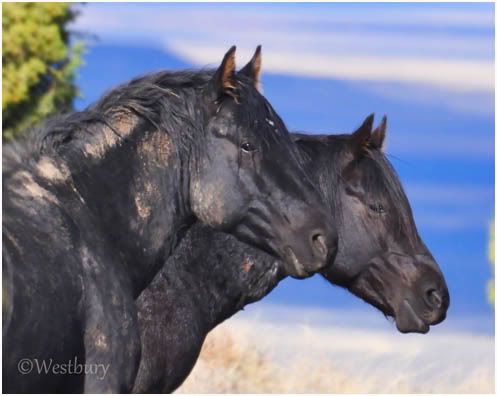 Father and son...also known as Black and Blue. These two are nearly carbon copies of one another. Blue, you can see, has an injury on his neck.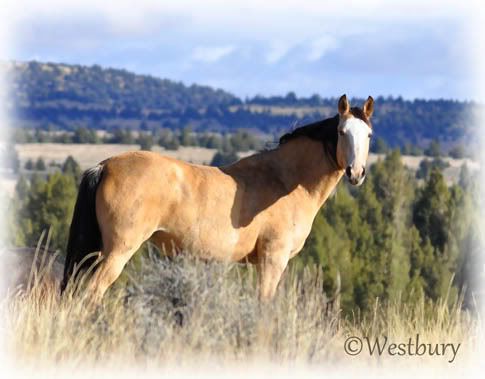 Buckskin mare
This older stallion wasn't allowed to join the other bands, but made to stand out on the outskirts. We spotted him in February of this year as well, again, alone.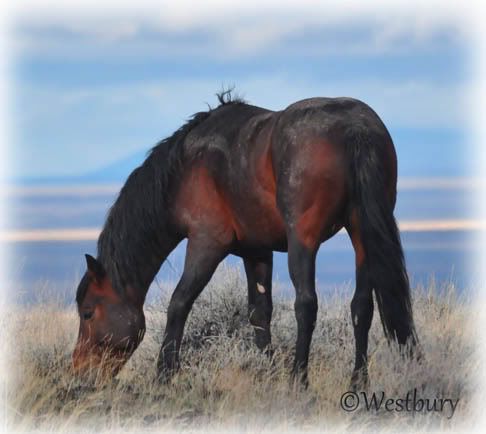 No clue the age of this young stallion, but he's a definite looker! He stays very close to the buckskin mare and her filly from this year.
We spent quite a bit of time up on this ridge with the horses. The wind was blowing and there is no question that winter is howling just around the corner. Thanks to a bit of rain earlier this month, the grass had a second burst of green, giving the horses one last little bit of nutrition. But within the coming weeks, it will diminish, and what they will be left with is a wee bit of scrub and straw like grass. Life is hard on the mountain...