So here it is...early, still dark, Friday morning. I've been up for two hours and Lord only knows when I'll get back to bed.
Today I haul horses to the fairgrounds and begin setting up for the
Cascade Horse Fair.
And yes...I'm in stress mode.
In an effort to cope, I think I'm just going to slip into a case of denial and let the volunteers run everything. I mean...I'm not into stress, so why shouldn't I just hand it off to someone else, right? Right. Good plan.
Have I got any volunteers???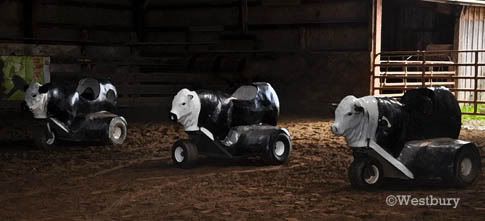 Three bulls waiting to outfox the cutting horses.
The highlight of the weekend, of course, will be the HydraBull clinic and competition on Saturday. That has drawn the most interest from people...and why not? That crazy bull is just too much fun to chase around!
I've also got my friend, Keith Danielson, coming from Hooper WA to do a trail clinic, Mission Farrier School doing a couple of demos, Dr. Brooke Johnson is an equine chiropractor who will be there on Saturday, and the popular computerized saddle fitting demo both days.
Curt gives John a couple of pointers during this week's lesson
I was quite concerned that my knee and toe wouldn't handle the pressure of the weekend. I still am...but the good news is I've been riding since Monday! So who cares about anything else, right? Sandy and I will be able to compete on Saturday afternoon.
And you'd
better
all be there to watch me! Not that I'm threatening you...but yes, I'm threatening you. Be there! And bring your wallets because we've also got some To. Die. For. Vendors!
Is this beginning to sound like an advertisement? Okay, I'm good with that.
Alrighty then. Backing away from the blog and other social networking sites in an attempt to finish the paperwork needed for the weekend. Last call for volunteers!
Anyone?