We spent two full days in Harney County with our friends, Farrel and Maggie. We were up at the crack of dawn on Saturday to head up to the South Steens, which of course is where we met up with Dibs and his small bachelor band.
Among the group of young stallions was this red dun, who seemed to be having a love affair with my camera.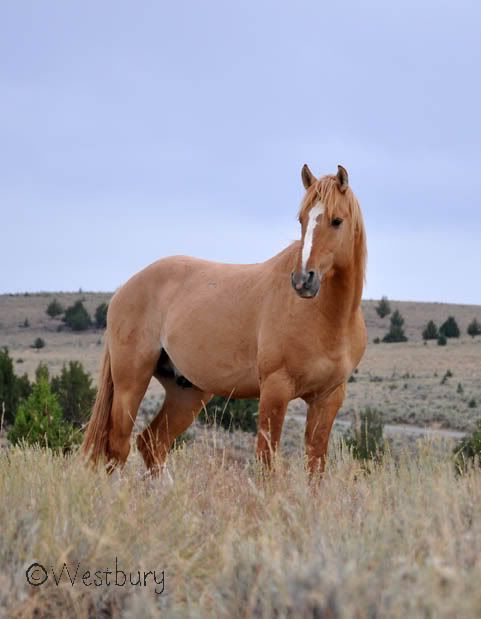 These horses are a prime example of what a good program they've got going in Oregon. The South Steens HMA was gathered last fall, and horses such as Dibs were returned to help create a more adoptable horse. I'm really liking the sorrels below.

Brothers?
We ventured up the hill a bit, and back behind some trees we spotted a set of ears. As we climbed, horses began coming out of the trees, a steady stream of stallions, mares and foals. Before long, a trail of 40 or more were standing in front of us, and among them? The Stud Muffin Stallion known as Honor.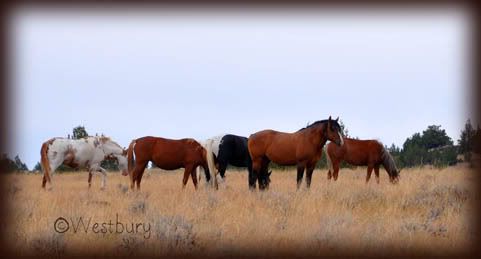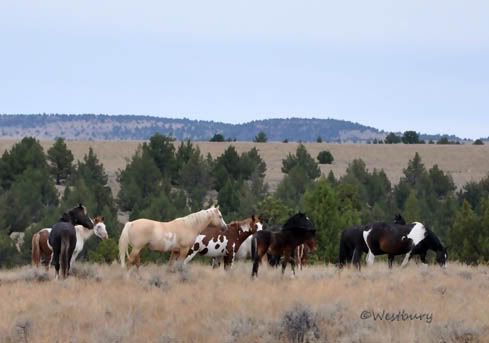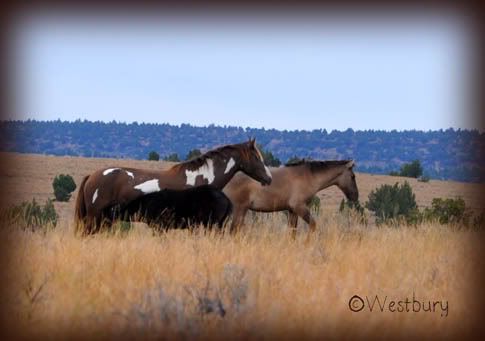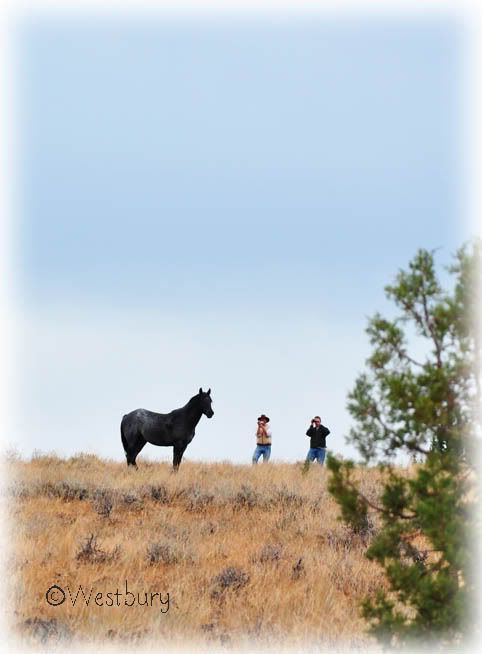 City Boy and Farrel walked up along the top in an effort to video the horses from a different direction, as well as encouraging them to stick closer to us girls down on the bottom side. This last shot was of a blue roan stallion who is obviously loving the limelight!

Not all is fun and games when you're a wild horse. Take a look at the battle scar Blue is carrying around with him.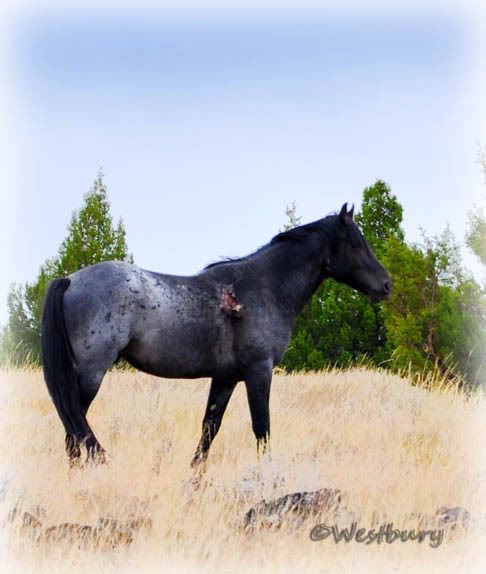 Now I've just got to ask...don't you think this is the most adorable filly ever? Next Steens gather is roughly 2013...wonder if she'll be among those left out on the hill, or if I'll find her at the corrals?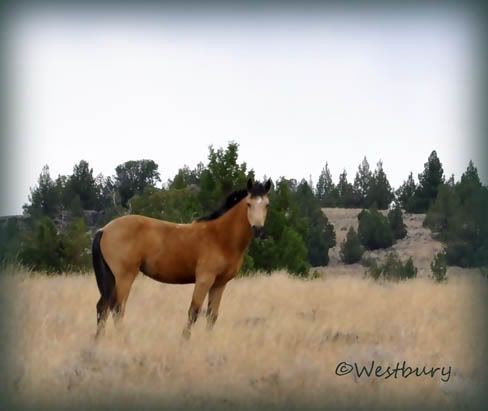 More adventures to come, my friends, as this was just day one, and it wasn't even finished yet!