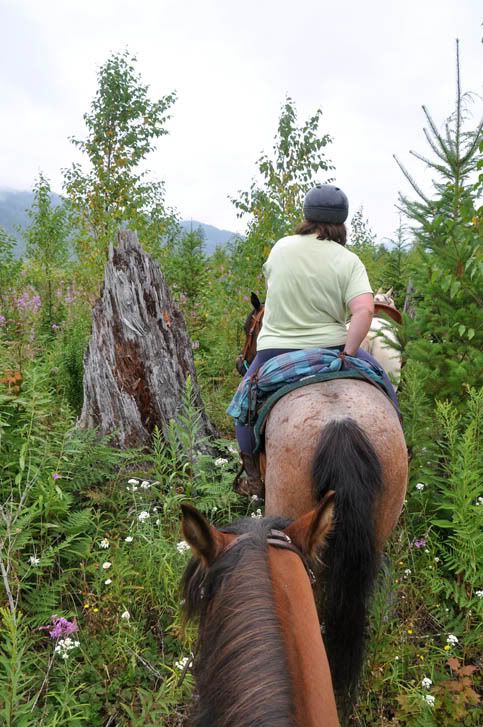 Maybe they wouldn't want him. Maybe...maybe they'd decide they couldn't afford another mouth to feed, or that he wasn't a good match.
Maybe.
I wasn't paying much attention to the trail. My body was twisted around, reins dropped over the saddle horn, camera in one hand and long rope in the other as I tried to get photos of little Nic, the QH colt that was obediently following behind Sandy.
Oh...who was I kidding? Who on earth wouldn't want him? He's beautiful... handsome... rugged... athletic... Not to mention cute. A cuddle bug when you needed a hug. But manly enough to win over City Boy.
Little Nic's rope tugged in my hand. It'd gone slack up the last hill and now he'd stepped over the top of it. I stopped Sandy and swung the rope a bit; the colt moved his feet and the rope was free and off we went again, down the trail.