Wow...not only have I been swamped trying to get the
Cascade Horse Fair
up and running, but now I'm looking at the calendar and seeing that I need to haul horses up to the Northwest WA Fair in just a couple more days! Darling and I went up yesterday to set up panels and found we were in a slightly new location than the past two years. A better location, with greater visibility! But it's a funny shape, and I don't know how I'm going to get 4 pens together for the horses. Guess we'd better figure that out, eh?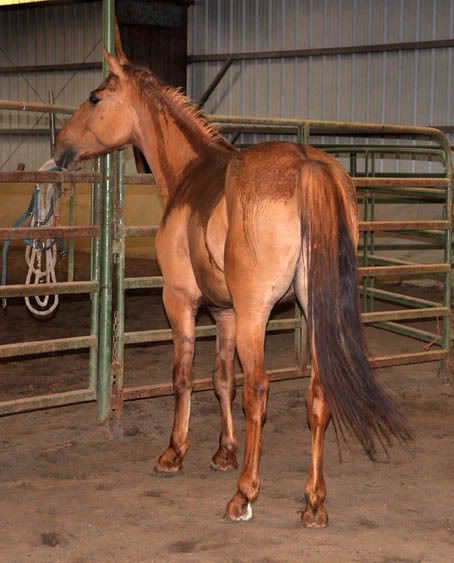 Duns, of course, will be there to meet and greet the public. He's a bit ticklish under his belly, which will make life interesting when trying to saddle him up, but that's the goal for this next week; get the boy saddled so that he can be started sooner, rather than later. He's also struggling with picking up feet, so that's another issue I'll be tackling with him while there.
Darling will have Beamer on hand, of course, trying to catch the eye of some potential adopters. I hauled the kiddo and her pony out back to snap some photos the other day. In a dress, of course!
Working on the vintage look and feel. Darling was not feeling like posing. Here is her vintage backside.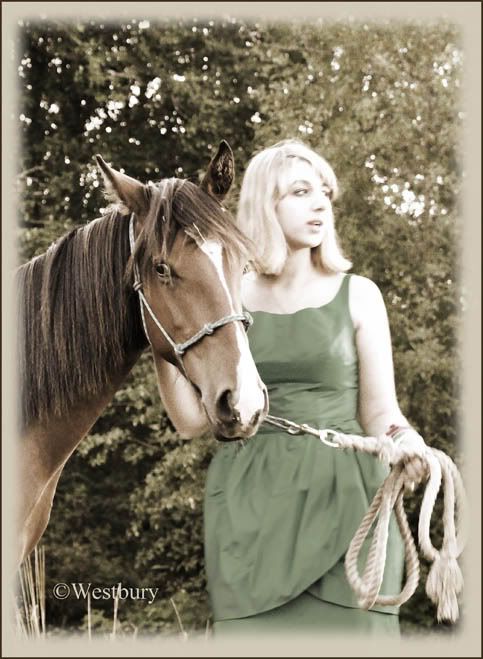 I dunno...what do you think?

I'm pretty sure I know what Darling is beginning to think!
For those of you who live in the northwest and would like to come hang out at the fair with me, I've got tickets! Only catch is you need to schmooze with the public and talk mustang with strangers. And, of course, tolerate me. Come on...you can do it!