Really?
Snow? Sigh... Will it ever end? My round pen is half covered in water, and the other half is too soggy to work in. The paddocks are in pretty much the same shape. The rains from the past few weeks have simply been too much. I can
not
wait for spring...and sun...to finally arrive.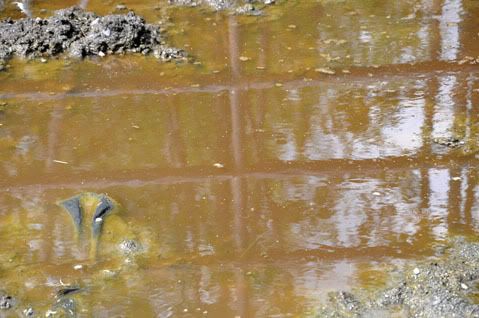 I went and watched a bit of the reined cowhorse competition up here this weekend. For those unfamiliar, the horse starts off with a reining pattern to show how well he responds to a rider. Circles, lead changes, sliding stops and spins...fun stuff. Then the calf is let in, and there's a bit of cutting, followed by driving the calf down the rail, turning him back, going down the rail again, turning the opposite direction, then out into the center of the arena where you turn your calf in a circle, first to the right, then to the left. Basically, showing off skills that a horse would need on a ranch. It can be pretty exciting, especially since the cows don't read the rule book.