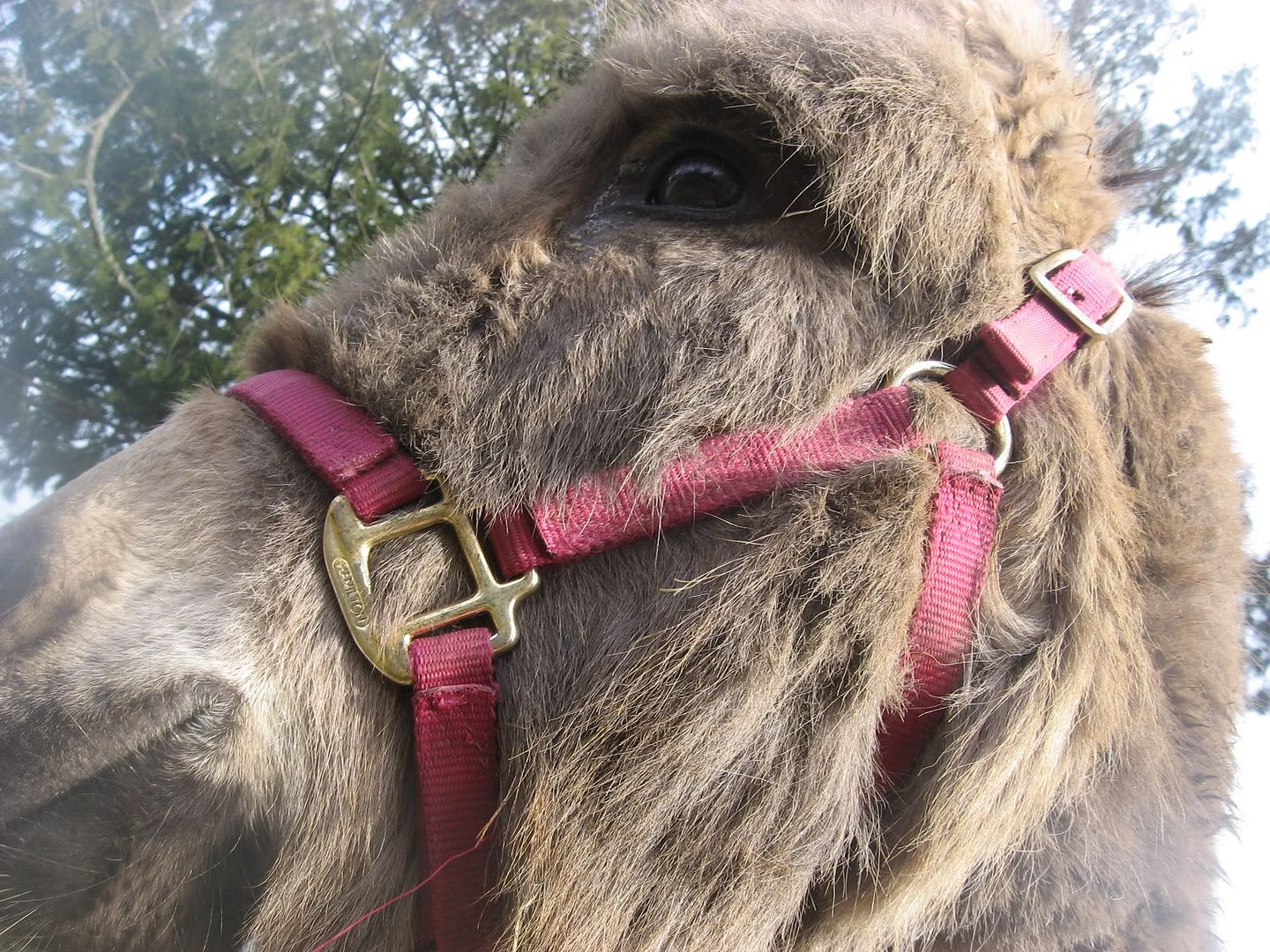 Not a mustang. Not even a BLM Burro. So what the heck is she doing here at the Mustang Diaries? Expressing a bit of Donkitude, that's what!
I made the drive to Sedro Woolley to visit Quiet Storm and Mist, convincing Debbie that we could help her get her hands on hay to get her through until spring. Steve met me there to sign off on Mist's BLM paperwork. While there, we were led into a barn full of minis. Mini horses and mini donkeys. I jokingly asked which one they were giving me to use as a livestock guardian. "Whichever one you want," was the answer.
No, I didn't want. I couldn't...could I? No...City Boy would flip his lid. I couldn't.
Somehow those crazy people had me backing my truck up to the barn and loading little Isabella into its bed. The horses were mystified at first. But they now think of her as a long eared sheep who's baaaa needs a bit of oil.
City Boy expressed that he was not entirely delighted with the prospect of a donkey and has made me promise to sell a couple sheep if we keep her. I think deep down he likes her, though...she's so cotton pickin' cute!!! And full of Donkitude...
Surely you'll grow to love her, City Boy!