Legendario, still in the stallion pen at the BLM in Oregon.
South Steens Excursion!
Ditto and Jingles (the old mare, now 28), and Juniper make their way across the desert. The bachelors...or are they former bachelors?...way out in the distance, include Dibs, Little Brother, Red Vogue and Yellow Boy. This spring you may recall Red Vogue actively pursuing a mare I dubbed Fruit Loop (Lupe is her official name.) Here, he seems hardly his virile self, which has us concerned. Yellow Boy (last clip) has two mares and a yearling colt with him now. These mares were with McCloud just 10 days earlier. We are left wondering what has happened that McCloud would lose all of his mares (a coming 2 year old is also now with another stallion) in the past couple of weeks.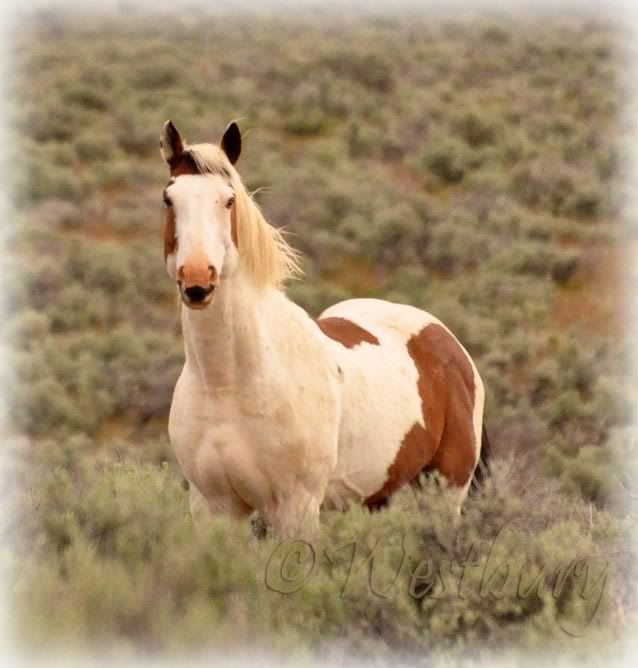 McCloud, photographed in May, 2011