....Trainers
I'm not sure who the bigger chicken is, to be honest. All have feathers, but some are braver than other. Not others. Just one other. The four legged gray other. Jumpy, at first, and at second and third. Legendario isn't sure of his life here just yet. But chicken trainers...I couldn't survive without them.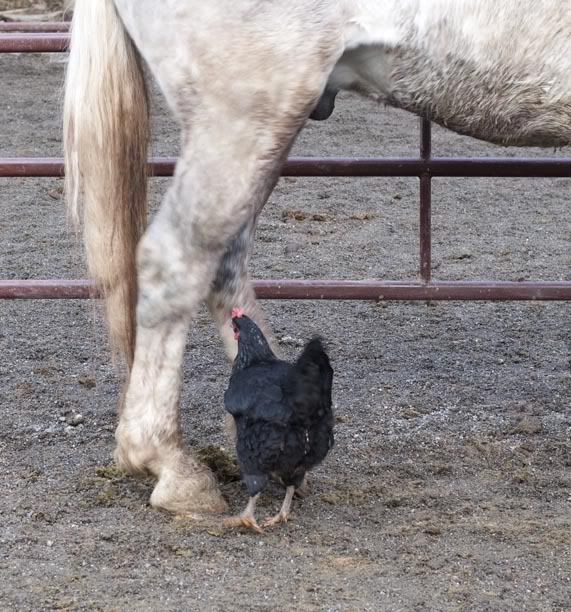 For instance, when you're thinking about getting close to those stout, faster than lightening hind legs, it may be best to send a chicken in first. They'll spot a speck and jump up to peck at it, expecting a tasty insect. This gives you the opportunity to see what your wild horse's reaction will be. Will he simply startle with a mild jump? Or will he kick your chicken like a football across the goal line? Better the chicken than your head...and of course you can have chicken dinner if it's the hen (obviously not, if it's your head!) Lucky for the chicken, Dario merely startled...meaning I had tacos for dinner.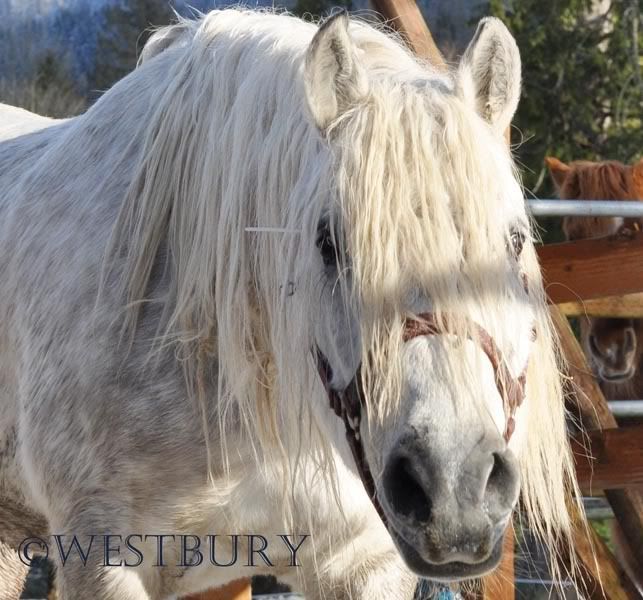 Legendario is getting over his fears, thanks to my hens. They roost in his stall with him. Soon, I'm sure, they'll offer to take the first ride, just as they have with Impulse. This, I'm certain, will set the new adopter's mind at ease. I can tell him his horse has been ridden bareback...and by a real chicken. He may be confused, thinking I'm talking about a fearful person, but I can't be worried about that. It's his responsibility, after all, to read my blog and learn of my training techniques.

Hmmm...you know, this may not be a good deal, telling y'all my training secrets. Next thing you know, we'll be seeing chickens on RFD with Clinton, Chris and Craig!