The weather has been lovely. Sunny, for the most part, and when there's a cloud cover, it's been minus the hard driving rains. Such a sweet relief.

City Boy and I led the boys down to the pasture where they were allowed several hours of grazing yesterday, while the Beautiful Wadatika had our small pasture here all to herself. With soft afternoon light and rich green grass as a backdrop, how could my camera stay away?
Okay...so not everything was rich and green. Because before the Diva could head out for some comfort food, I asked her to play dead.
And then I asked her to sit.
Which of course she did without argument.

Then it was out for some quality grazing time.

I'd only just detangled and sprayed with a commercial detangler when she tossed her long red locks to the other side of her neck...and instant tangles again! Of course, for a few brief moments she wore some Shirley Temple curls.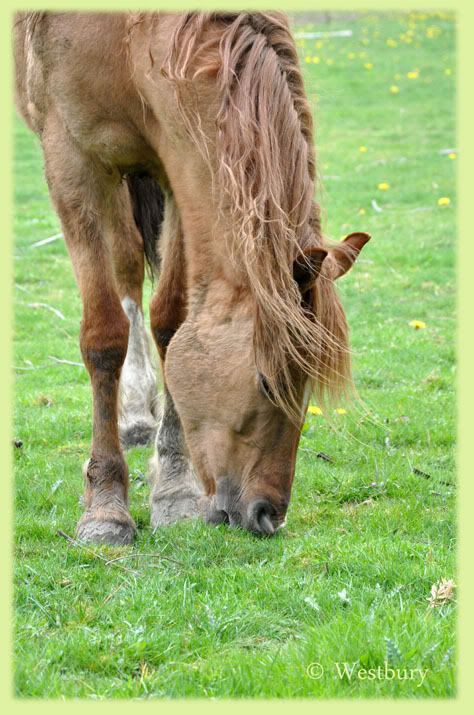 It was at this point when she gave me 'the look', wondering if I didn't have enough photos of her on my hard drive already? The things a Diva must put up with...

And escaping the paparazzi is so difficult when you're inside a fenceline...

And so I did...for at least a little while.