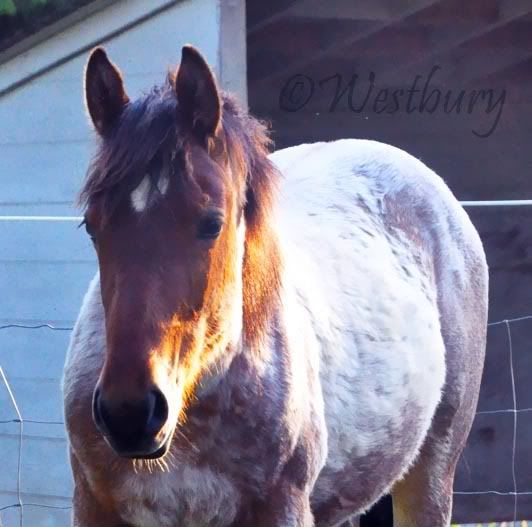 It was toe trimming time. Both Rep and Max came with ferociously long toes, and they were getting worse by the minute. With both of them (finally) picking up all four feet easily enough, I put a call in to Dave (Sandy's owner) to come see what he could do to help the little girls out.
Rep is typically so friendly, sweet and mellow...but she opted not to show that side. Nope. She wanted nothing to do with a pedicure, thank you very much. HEY! Did you hear me? That tickles. Stop. I'm going over here now, good bye. Can we say
Bad Reputation
???
Mind you, she was still very much easier than Steve Holt! on his first toe trim (and second and third and fourth and...) It was mainly her left front that she felt didn't need to be touched. But she finally worked the wiggles out and stood like a good girl.
Max, on the other hand... Well, Mighty Max is our sparkler girl. She's bright and shiny and has a bit of get up and go to her. However, she's also the one who, once she knows what you're expecting, does just what needs to be done. And so it was that Max was the shining star of the hour, even using the hoof jack on a couple of occasions.