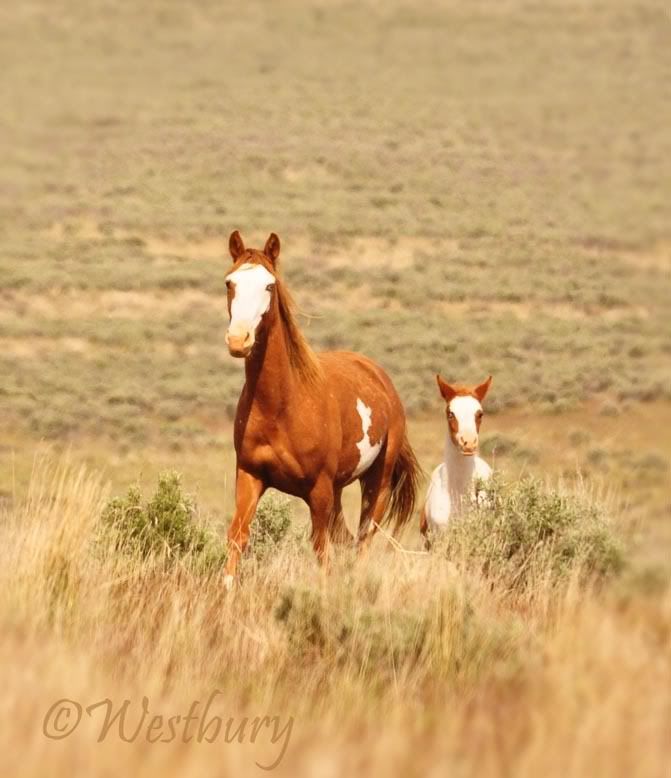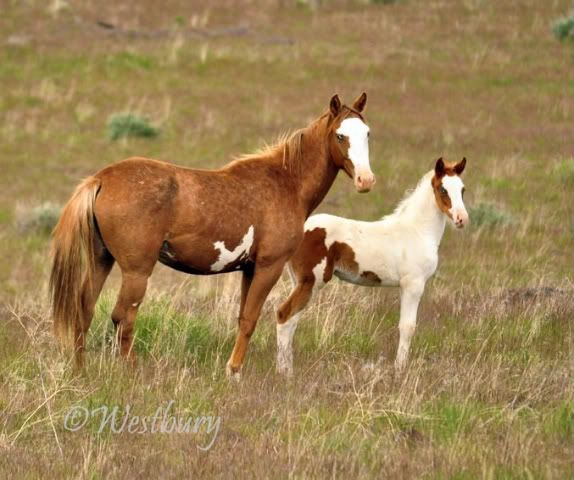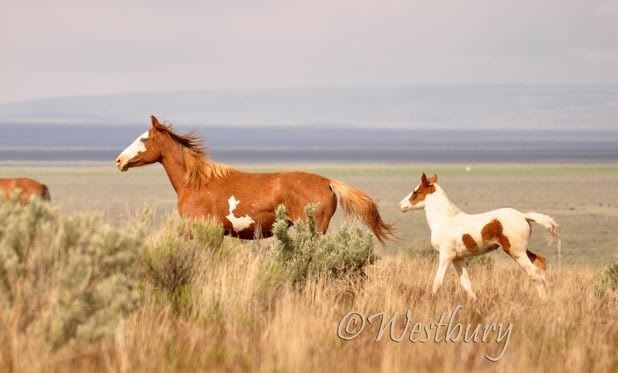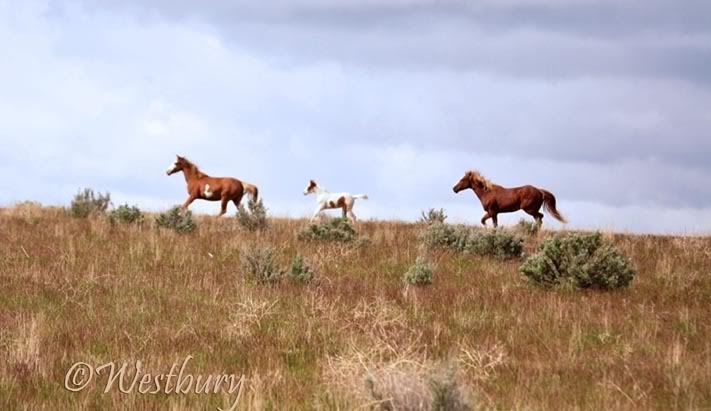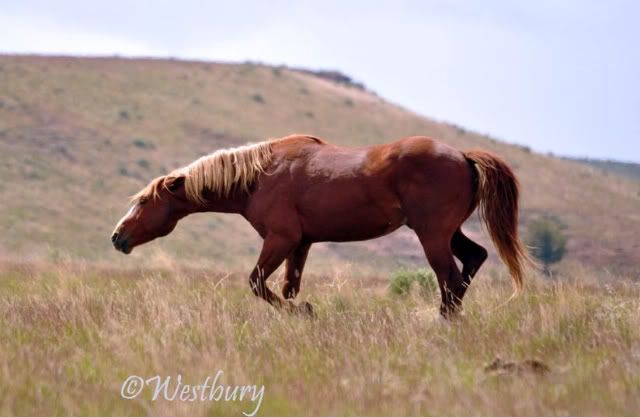 She is, without a doubt, a fruit loop. In fact, that's what we call her. Fruit Loop. She appeared out of nowhere and attached herself to the bachelor band over the winter. We didn't know she was a mare at the time, just another red horse spotted with the boys. But then it was spring, and guess what? The Fruit Loop had foaled, giving the boy band a Lucky Charm.
She sure has stirred things up. We wondered at first, did her stallion die? Is this why she attached herself to an easily accessible band? But I'm not so sure. Red Vogue, the brilliant red three year old, wants to lay claim. The other boys don't care and there are no challengers from among them. A hands down, easy win, right?
Wrong. Because Fruit Loop wants nothing to do with him. She runs and races here and there, goofy as all get out, her little Lucky Charm following along, learning bad herd habits. And poor Red Vogue, so exhausted chasing after his wayward woman. She circled the entire herd, roughly 60 horses, and got them all in a tizzy. Red Vouge chased after her, ears pinned, head snaking out in an effort to subdue her. But she will not be subdued. She is a wild one. Or a fruit loop. You be the judge!