High on the mountain top, where the coyotes sing and the winds howl, this is where you'll find my wild horses. The grass is good, with spring rains ending (they hope) a drought which has lasted several years in this region. The horses are looking sleek and fit...some are borderline fat! This is a good thing, because it won't be long before the blazing sun dries up this land and grass again becomes sparse.

But on this particular morning, everything was...well...picture perfect. And as we stood among the bands, a little movement caught my eye. I took a step and peered closely, and smiled when I saw the little black years flickering. A few more steps and the black colt was visible. Be still my heart...I think I may just be in love!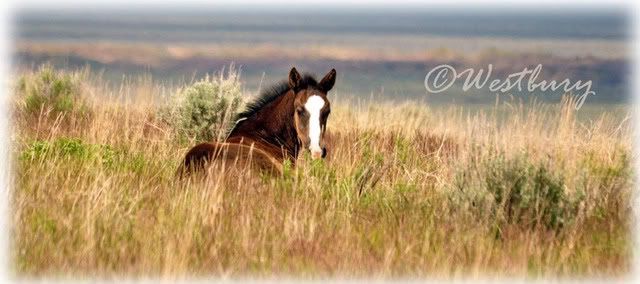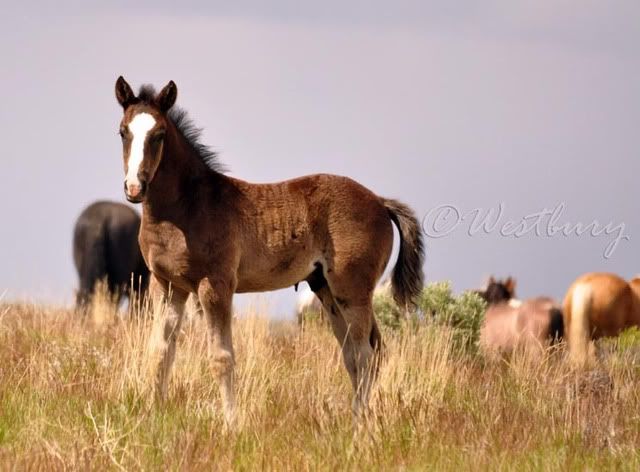 Stud Muffin?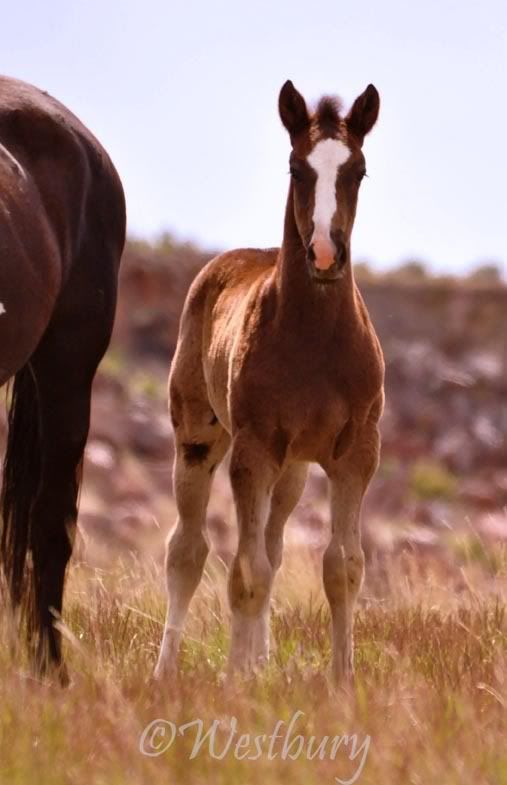 Heart Throb?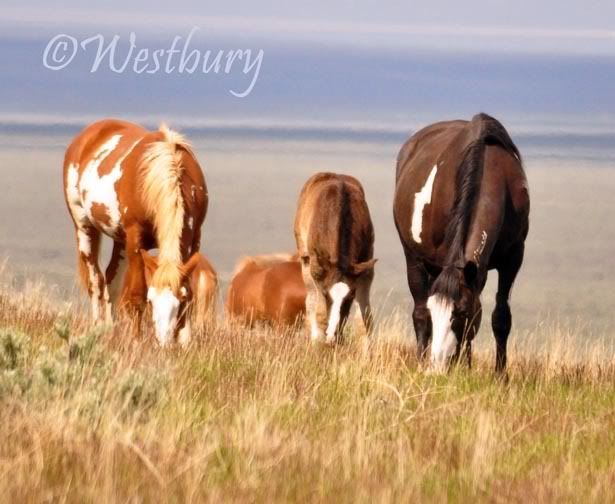 Cruiser (yearling colt), on the left, and Chenelle on the right.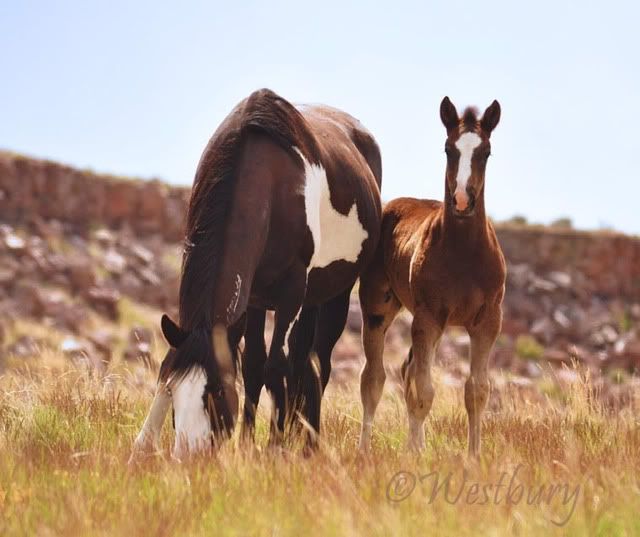 My knees are weak, I swear!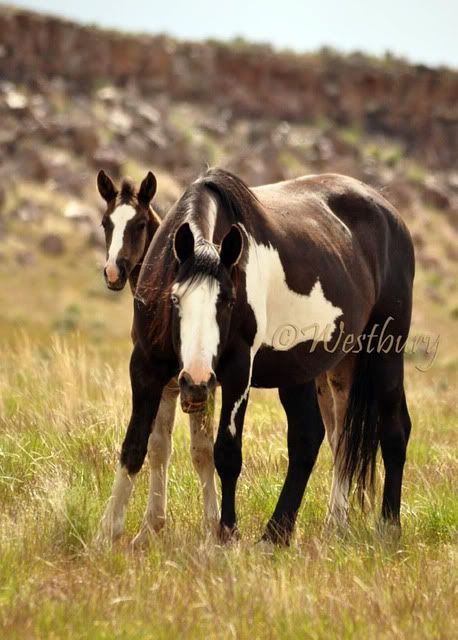 Is that a cow horse look on Chenelle, or what?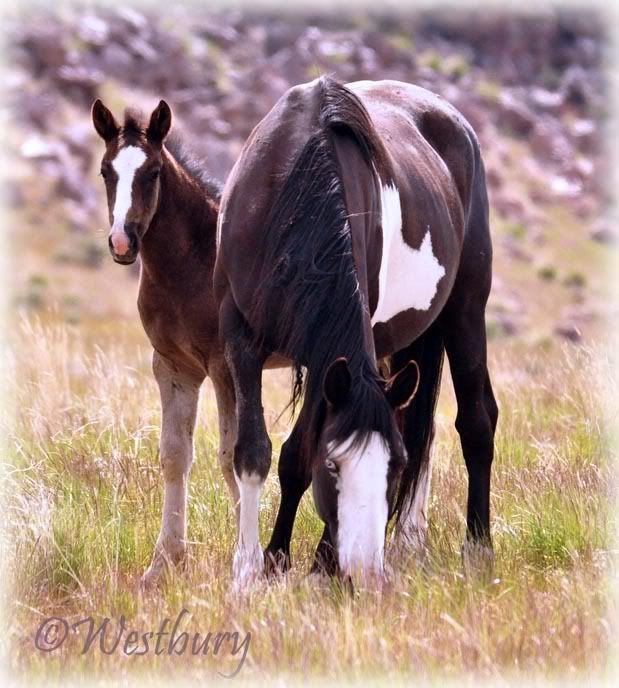 Peeking from behind momma.
But the real question is...
Who's the Stud Muffin's Daddy?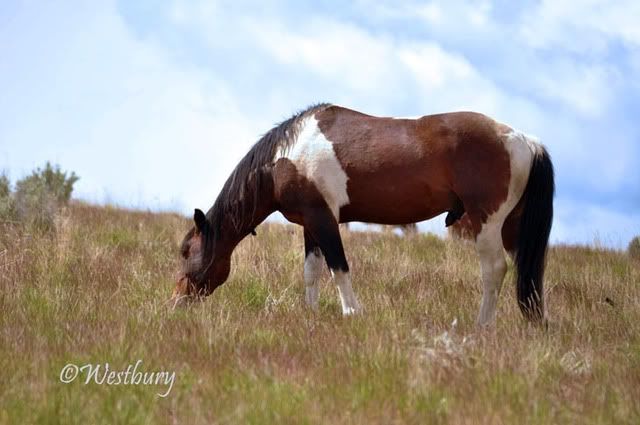 Cascade
Sox
Both of these stallions are with a small group of mares. Cascade, the pinto, is the clear band leader. However, Sox is his number two in command and is never far away. So who sired my little heart throb?