City Boy was holding his hand out at arm's length, his iphone screen showing me an image of a mustang family that looked remarkably like the last image I posted here on the Mustang Diaries. He was tapping his foot impatiently.
"Where have you been? How am I to know what you're up to if you're not posting?"
Yes, well, um...
I don't know what to tell you, except I've just gotten busy.
And then there's Facebook. I do tend to stop in there for a chat now and again, but even that has dwindled a bit as I spend more time outdoors with my ponies and friends. You know, flesh and blood, they yelp if you poke them with a sharp stick friends? Y'all are my friends, too, but no matter how hard I poke, the only thing that yelps is City Boy because he's not happy with my poking this screen here on my desk.
So...where were we?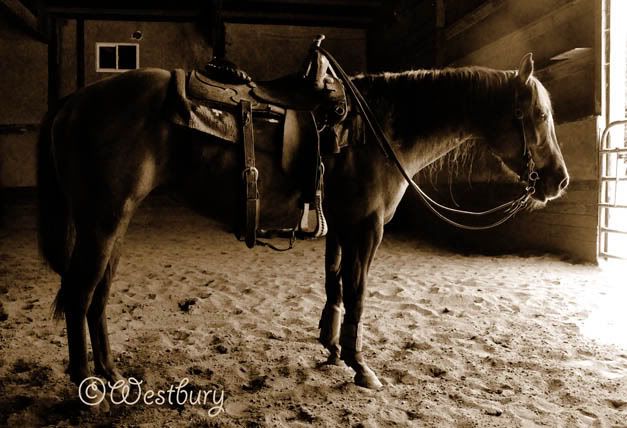 Kitty is going well for me these days. I've worked buffalo the past couple of weeks! I have a confession...I peed my pants. (Is that what you wanted to read, City Boy?)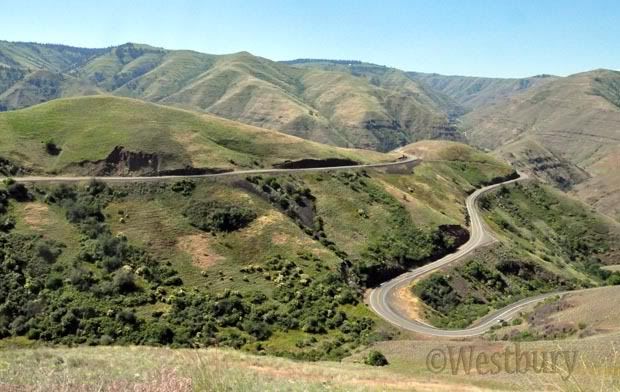 We took a little family trip over the weekend of the fourth. It's been years since the four of us went anywhere together. Our first stop was Lewiston, ID, along the snake river. We then traveled down into Oregon along the Nez Perce Trail. Beautiful, breathtaking, idyllic... And no wonder they were able to play keep away from the US Cavalry for so long!
Bronze sculptures line the street in Joseph, Oregon.
Our last night was spent in Astoria, Oregon, at the mouth of the Columbia River. We spent the night watching fireworks, made a quick stop in Seaside, then headed back home.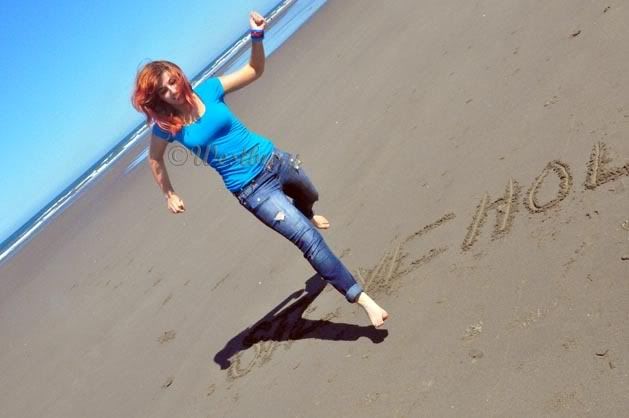 Darling jumps Steve Holt! on the beach
Oh, quit your whining!
You didn't think I could hear you, did you? Well, here's a little wild pony update for ya!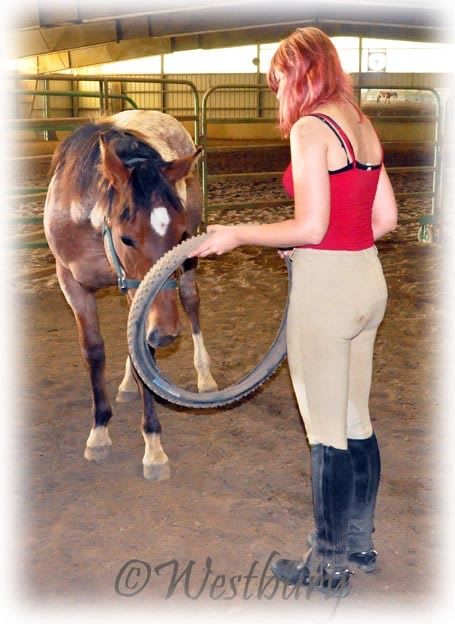 Both of the girls have been for trailer rides, and nothing much phases them. Rep made it to the riding club where Darling attempted to make her into a trick pony. "Jump through the hoop, Rep!"
As for Mr. Holt!, I have someone coming to look at him tonight. Put on your positive energy caps, internet buddies! I need to find this boy a home.