The skies had finally broken free of rain and snow bearing clouds, giving those of us in the northwest hope that perhaps spring was finally on her way. I was outside with Dario, and looking off toward Impulse I took note that her belly had shifted. A quick look down below showed little change in her bag from a week earlier, however, and there was no sagging or relaxing of muscle along the tailbone, so I didn't put much stock into the shape change.
My mother had emailed to say we were heading back into a cold, wet spell, and I found myself hoping against the odds that Impulse would at least wait a few more weeks until perhaps things would dry off or warm up. But it sure was lovely this particular Saturday, I thought to myself, and I went about my chores before leaving for the Cowboy's and work.
It was a long day, but the evening shift went quickly enough and customers had smiles on their faces as they came in after a full day of sunshine. Sunshine makes everyone happy. It was 1 am by the time I got home, and City Boy was kind enough to feed the horses in the morning so that I could sleep a little later than usual on Sunday morning. I noticed when I finally drug my sleepy head from bed that the sun was back again.
Rubbing my eyes and stretching as I walked, I passed by the window that looks out toward the pasture. I'm pretty sure I had one fist still stuck into an eye socket when I took a double take.
What? Is... That????
Impulse had an extra set of legs.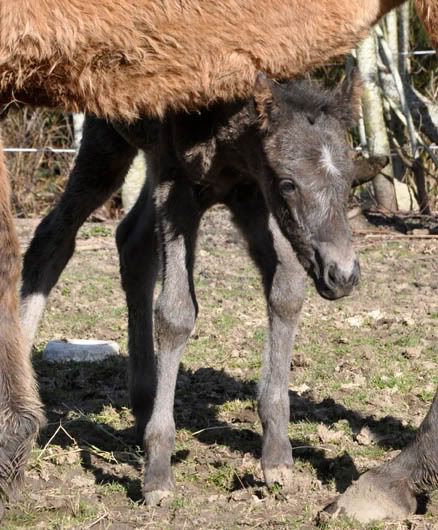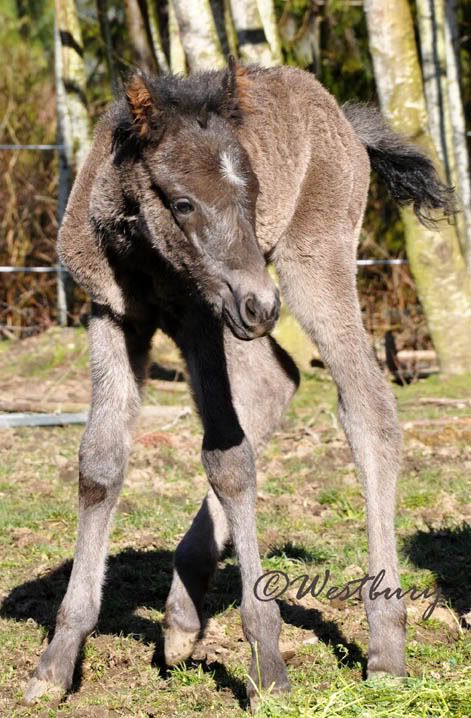 Baby is beautiful. Baby is a filly! Tika is cranky because baby belongs to another. Poor Tika. Wants her own baby!

Tika will have time with baby soon enough, but for now, she's with her mommy, and Impulse is doing a good job.